Archive
August 2011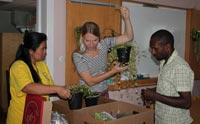 Swedish Hoya Society invited to a hoya meeting in Stockholm and took the oppurtunity to go. I had a great time chatting with friends, checking new hoyas and above all listening to Nathalie's speak on her Papua New Guinea Project. More on her project here. Unfortunately I had to leave before Surisa gave her speak on her travels in Thailand, Malaysia and Laos. I was fortunate enough to have her visiting a couple of weeks before so she showed me some of her pictures then.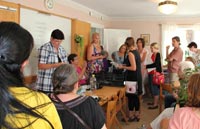 There was a hoya raffle with some really nice prizes. I never, ever win anything but since all the money went to Nathalies project I bought some tickets just to show my support. And guess what? I won and got to choose a white H. bella! I couldn't believe my ears when they called out my number. You can imagine I was very pleased. To my great astonishment I won yet another prize and I chose a H. hypolasia.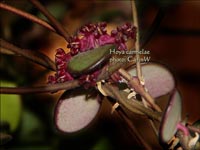 Hoya carmelae was on display. It's a dainty little hoya with tiny dark purple flowers and with small rounded leaves. The leaf edges were very distinct but maybe this only shows when it is grown very light.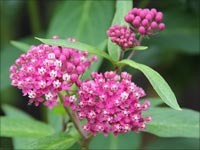 Right now I actually have a hoya cousin flowering in my garden. It's a milkweed and I think the correct name is Asclepias incarnata. I like the colour and the scent definitely reminds me of some of the hoyas and this one you can detect during the day.
| | | | |
| --- | --- | --- | --- |
| Hoya finlaysonii "Nova" | Who can resist? | Vyvyanne Pennell | Petunia |
| | | | |
April 2011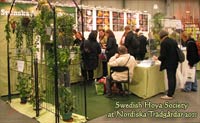 March was the month for the annual garden fair in Stockholm where The Swedish Hoya Society is represented. A real treat for every hoya grower I can assure you. The stall was as usual stocked with loads of cuttings to browse through.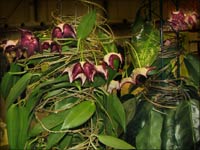 Plants were displayed with a Hoya macgillivrayii and Hoya megalaster as the big centerpiece.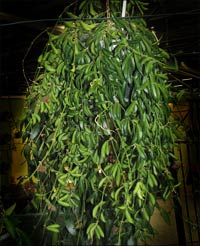 Hanging from the big garden trellis was a new hoya find. Hoya sp. PG04 from Zambales which looks very much like a mini variety of Hoya wayetii. Really cute and it had loads of buds and flowers.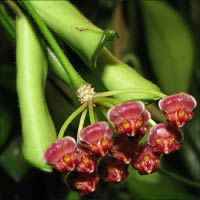 Close-up you can see the way many of the leaves sort of fold down the middle. The whole umbel is only a couple of cm across and the scent reminded me of toffee.
April started off very cold and rainy but last weekend we had some sun at last and the garden work could start at last. The colour is best described as a greyish brown but here and there some really nice colourful spots can be found like Crocus, Helleborus, Galanthus and Hepatica. I like!
| | | | |
| --- | --- | --- | --- |
| Almost Flowering | Tea Pot | Drab Garden | Spot of Sunshine |
| | | | |
February 2011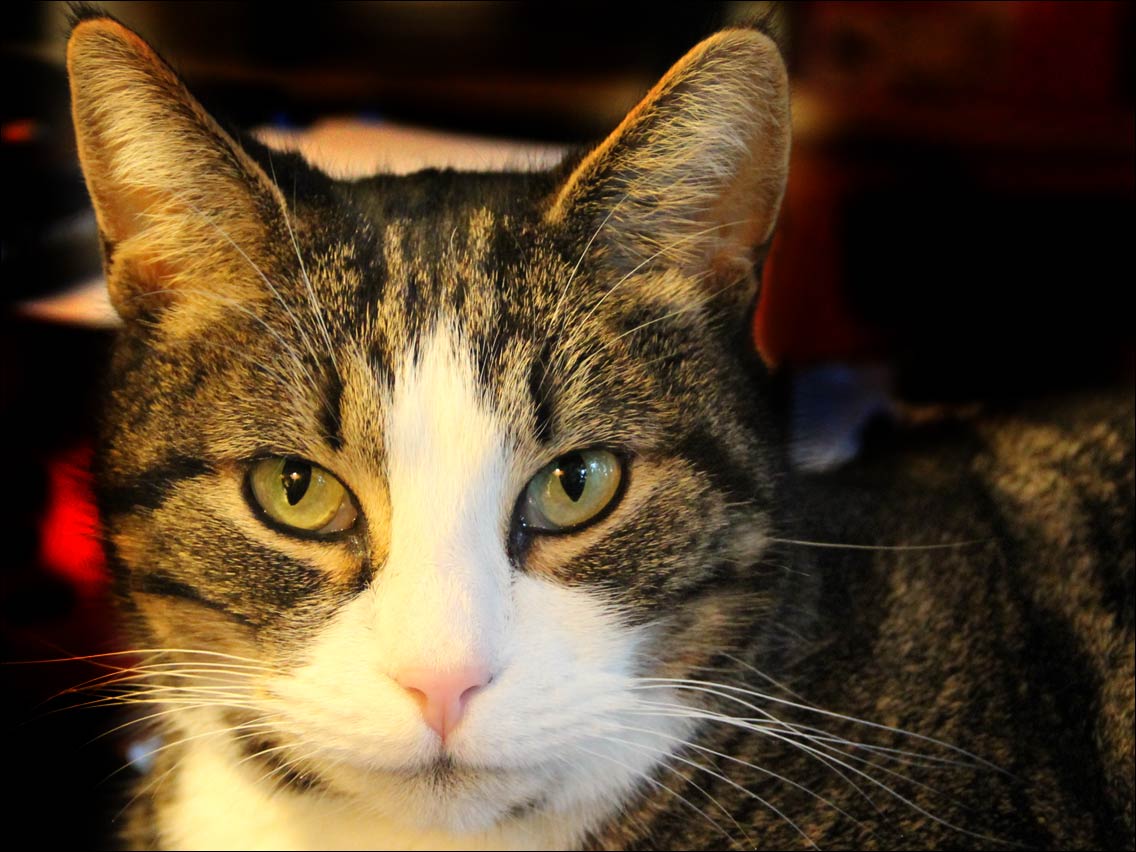 The winter here has been unusually long. The cat, Kattrina, prefer to nap inside on the bed and only occasionally takes a quick walk between the door and the garage.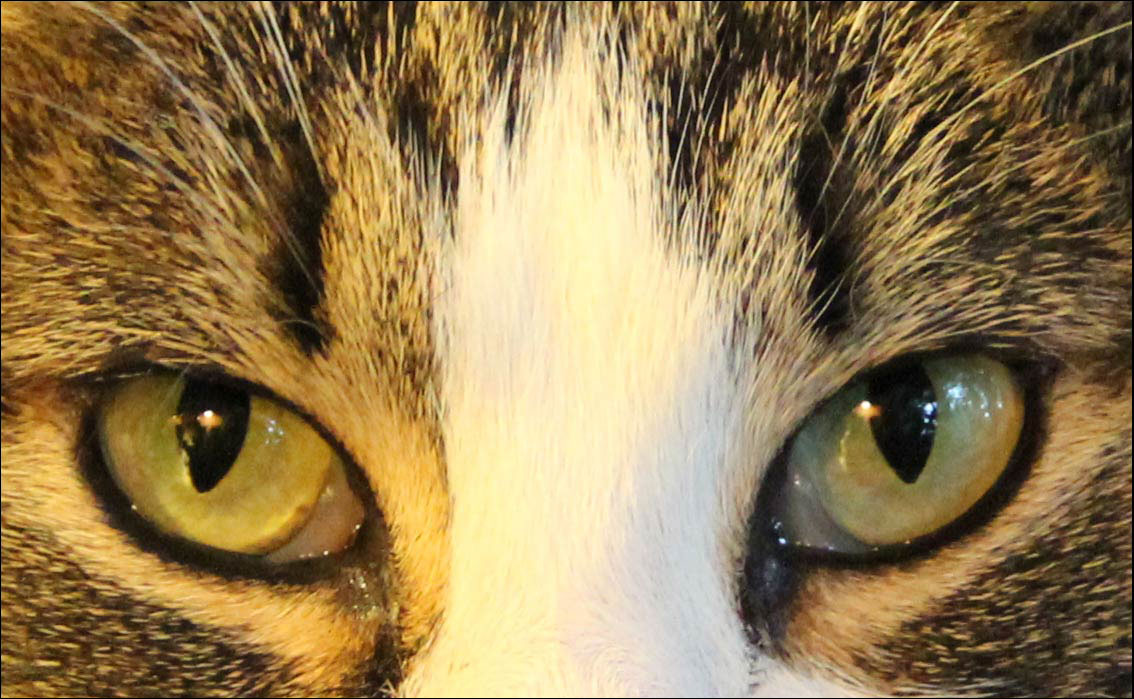 Ten minutes outside is quite enough she informs us when she runs inside again. She's got beautiful pale green eyes and she's got us all firmly under her paw.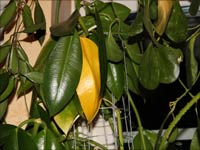 It is soon time to start going through the hoyas pruning and repotting. The long winter has been hard on my hoyas. It's been really cold outside since beginning of November and the central heating is blasting out making the indoor climate unusually dry. The Hoya imperialis that normally starts dropping a lot of leaves beginning of January has already shed loads of leaves and is looking very thin.
| | | | |
| --- | --- | --- | --- |
| Flowering At The Moment | Drinking Tea | Time for Tulips | Still Missing the Garden |
| | | | |
Christmas - 25 December 2010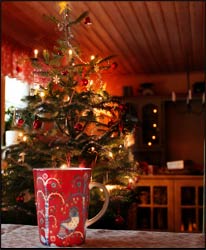 I'm still enjoying tea with Taika and some chocolate truffles and even more so in the pretty lights from the Christmas tree and the Christmas stars. In Sweden we celebrate Christmas on Christmas Eve so today we are just lounging around, playing games, reading or eating. And then we eat some more.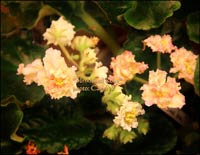 Though I've taken the opportunity to try out at my very favourite present. A new camera! Apart from hoyas I actually have some Saintpaulia. The Sunkissed Rose is a real bother to take pictures off and I still haven't made up my mind if I like it or not. The colour of the flower is hard to tell apart from a wilting flower…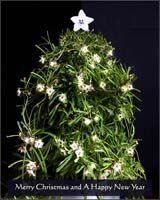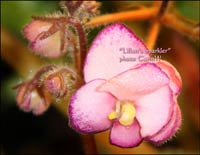 Lilian's Sparkler is a much nicer colour but like most of the SP she suffers greatly from malwatering. And I need to confess that all the SPs are in self watering pots of some sorts. Though that won't help much unless I actually fill them up with water. Oh well, soon it will be a New Year. Maybe watering my plants should be my vow. Now I wish you a very Happy New Year.
| | | | |
| --- | --- | --- | --- |
| Favourite in December 2010 | Enjoying Advent | Pondering | Missing the Garden |
| | | | |
Tea time is over - 30 November 2010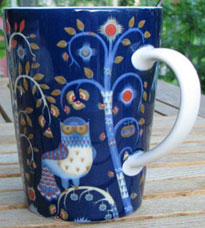 It's time to start digging up photos of hoyas again. This is the 3.0 version of my website and I hope you will like it. My intention is to show you pictures of my hoyas but you won't find much information on the background of the hoya. There are already some beautiful sites where you can find this, click Links in the left hand column for my favourite ones.
The Gallery
The gallery can be found below the logo picture above and in the left hand column you can see what updates have been made lately.
The Something Else is empty at the moment but it will be updated with other interesting things apart from hoyas.