Beijing 2012
There were lots of new buildings but many of them had an oriental touch to them and weren't all straight and boring.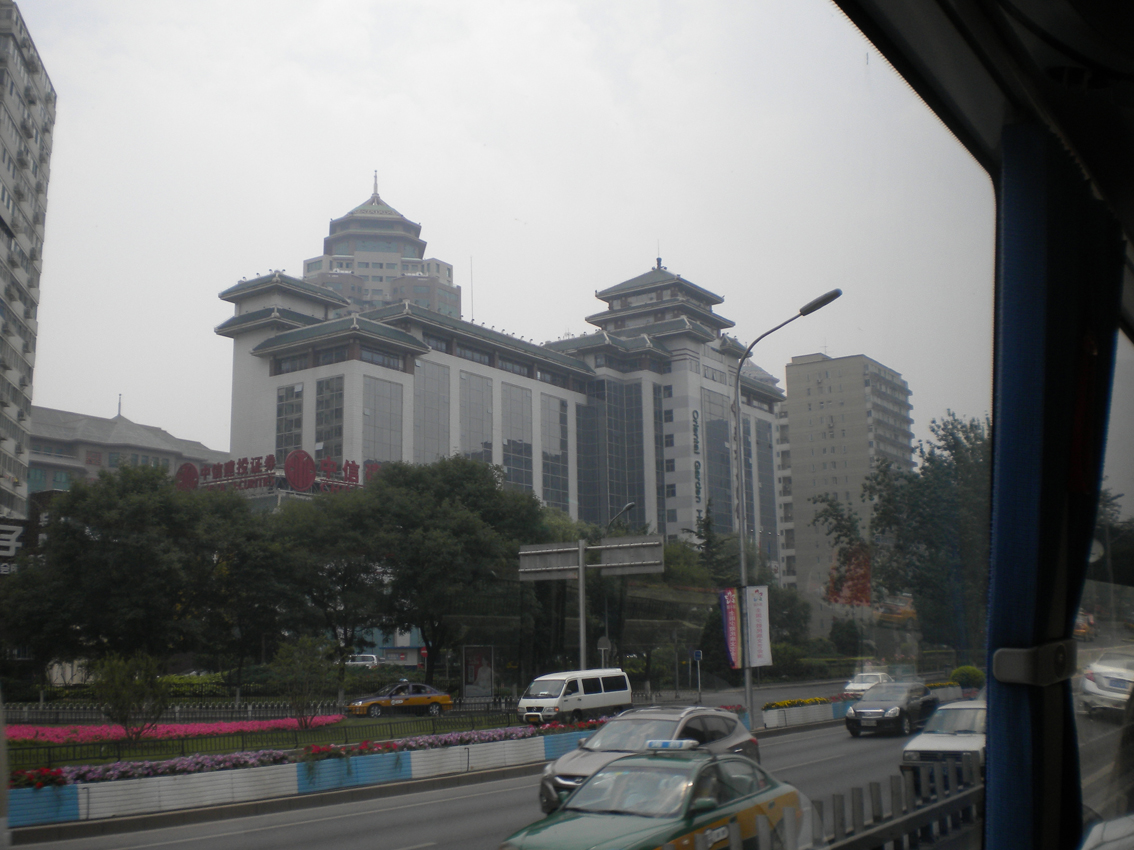 You could hardly take a step outside the bus without anyone trying to sell watches or something else.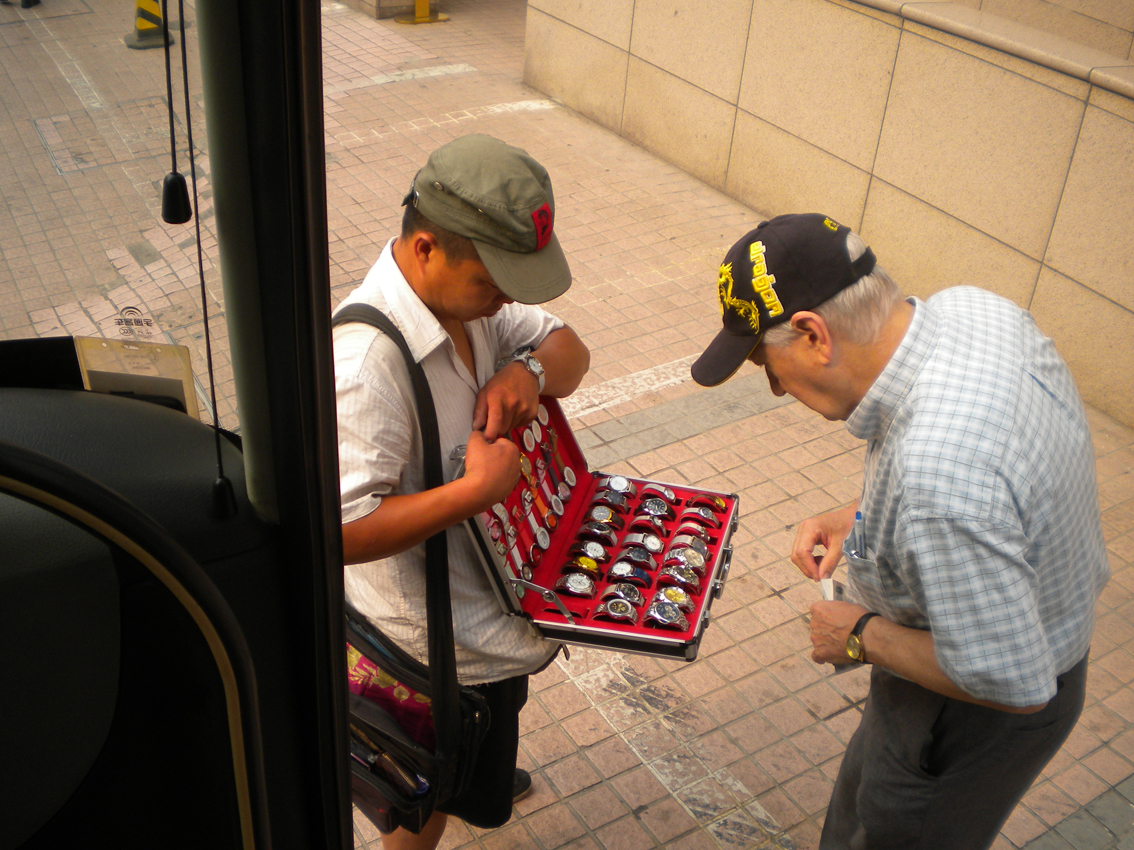 Tiananmen Square.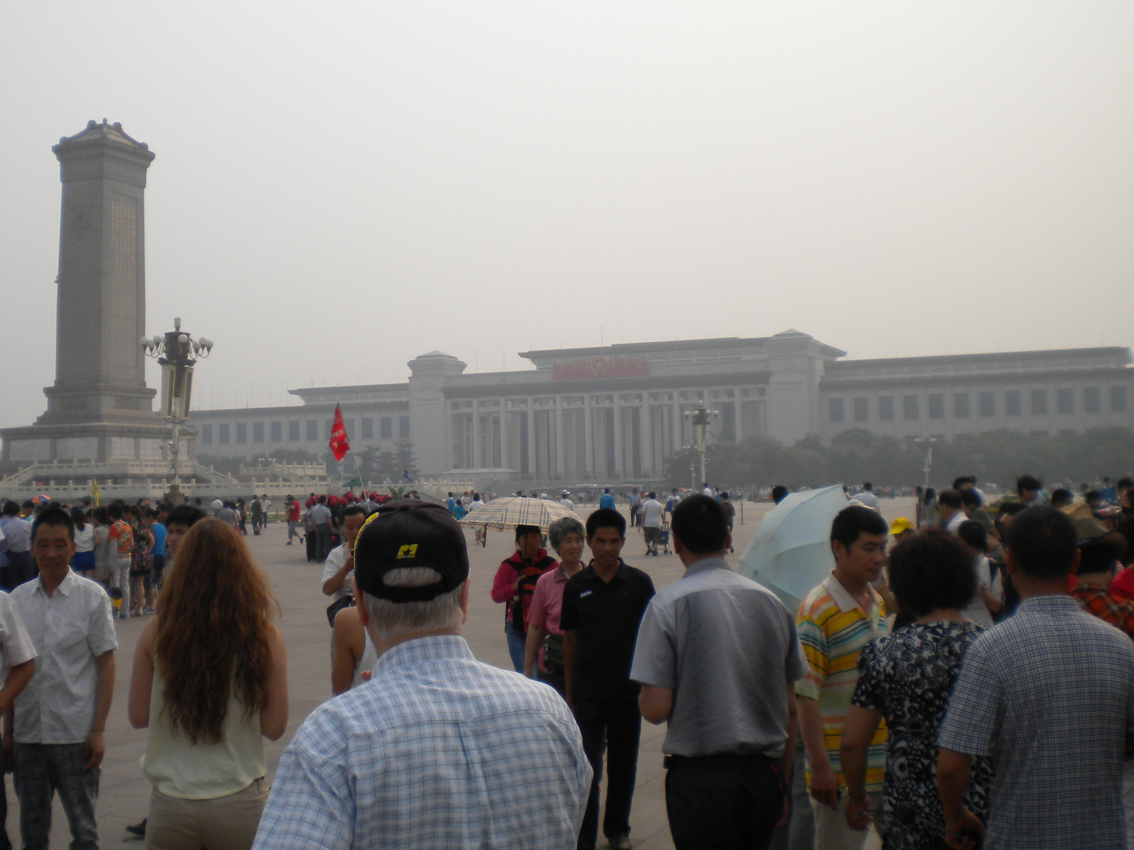 Me on my way into the forbidden city. No trees or bushes in the forbidden city so that no one could hide. The ground is paved with bricks in 26 layers or something so that no one could dig a tunnel and get inside. Or get out!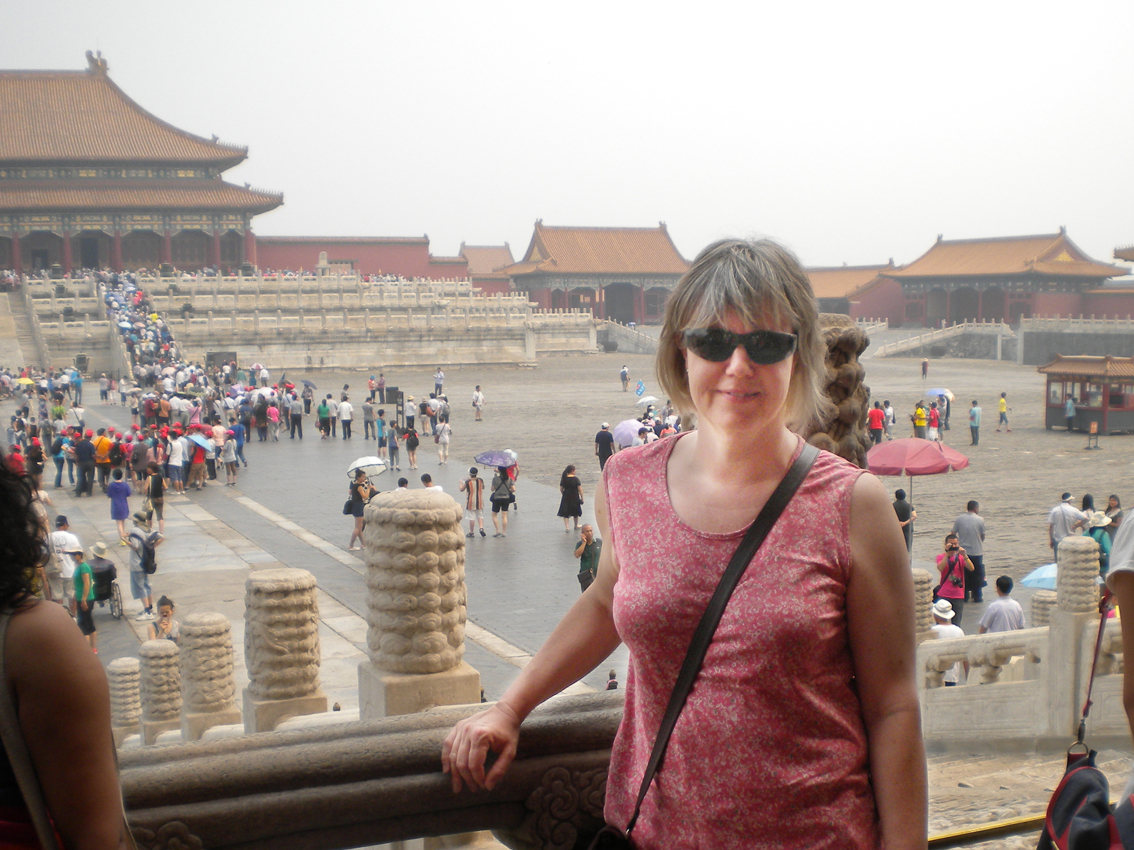 This is not a house but a porch which is typical for all the great sights. Ususally there is at least one porch to pass through and it was very strictly decided who were allowed to pass through the different porches. The opening on the other side can be seen by the top of the left banister.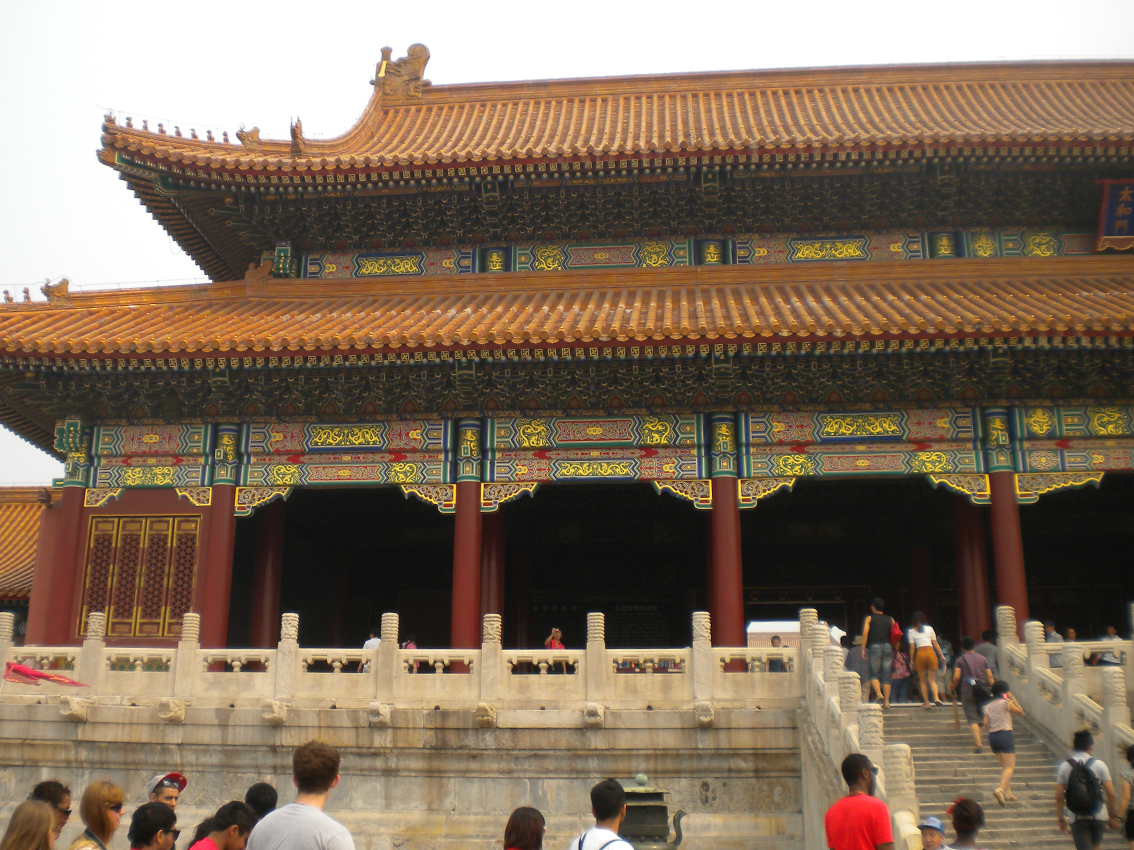 One of the beds in the emperors house in the Forbidden City. The picture is taken through a window.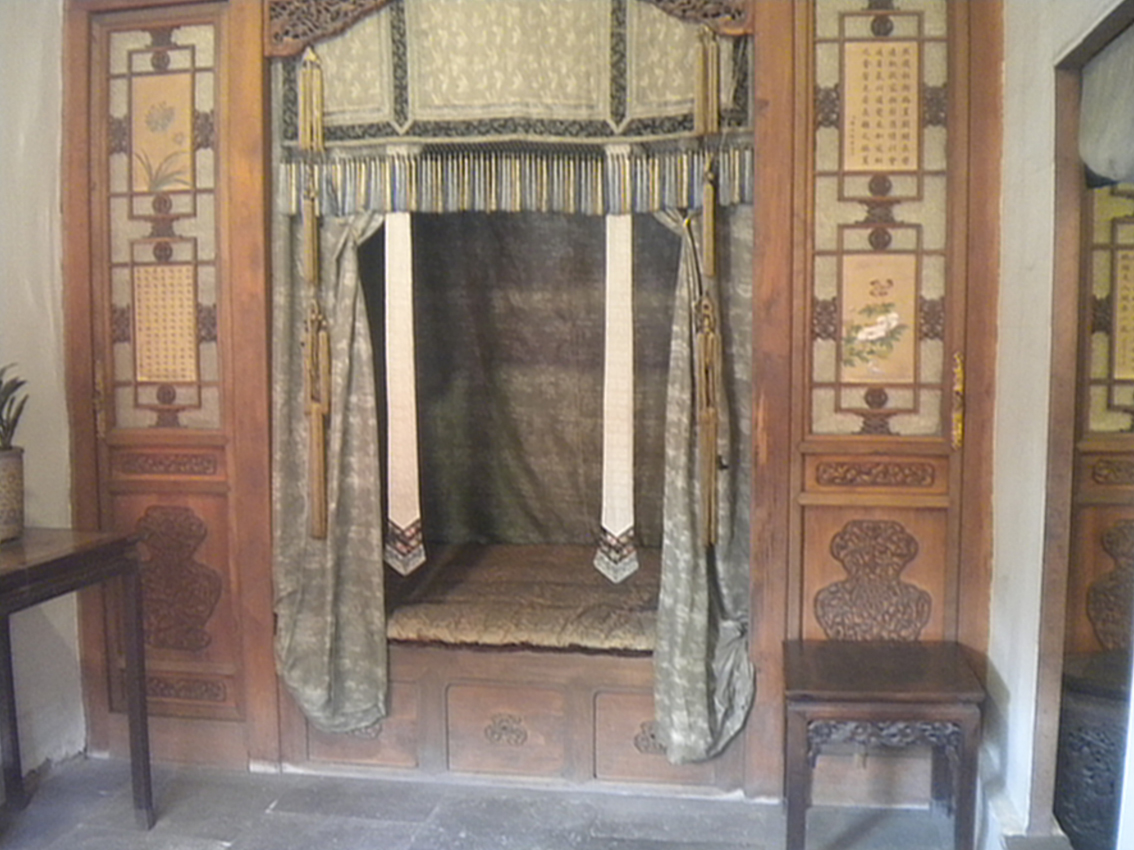 We passed the olympic stadium and this shows the sun haze. The temperature was somewhere between 33-35 degrees Celsius during the day but because of the haze the heat didn't get that intense.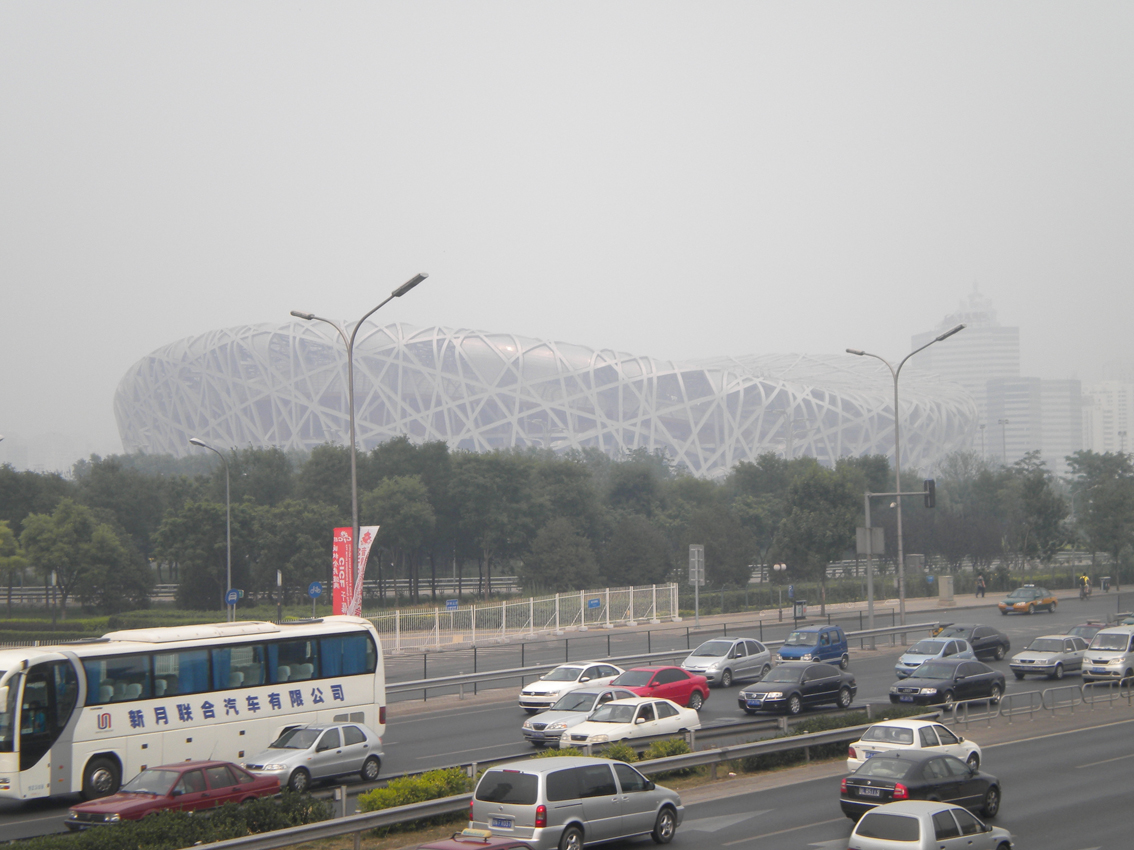 We went on this boat on the lake by the summer palace that was dug by hand.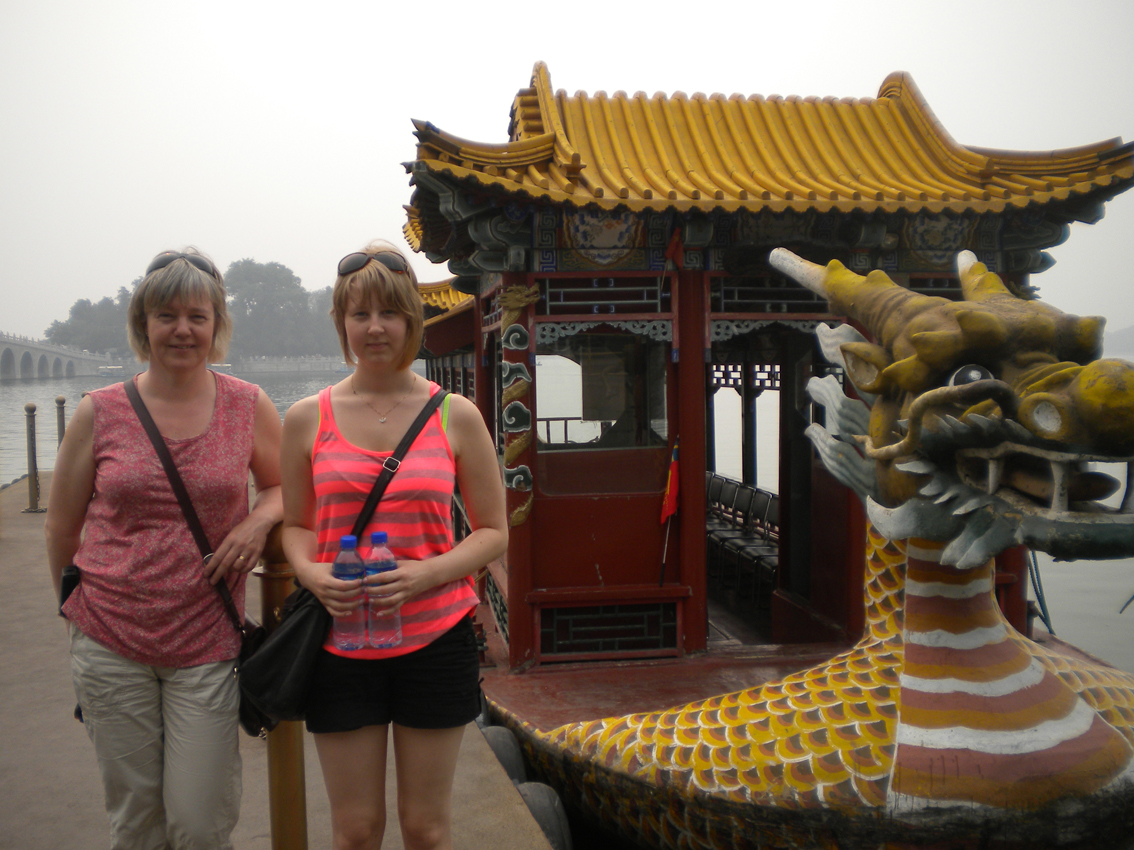 The great wall was for me the most impressive sight even though I have seen pictures of it many times. The way it winds around the landscape and steep hills makes it almost impossible to imagine how they managed to build it.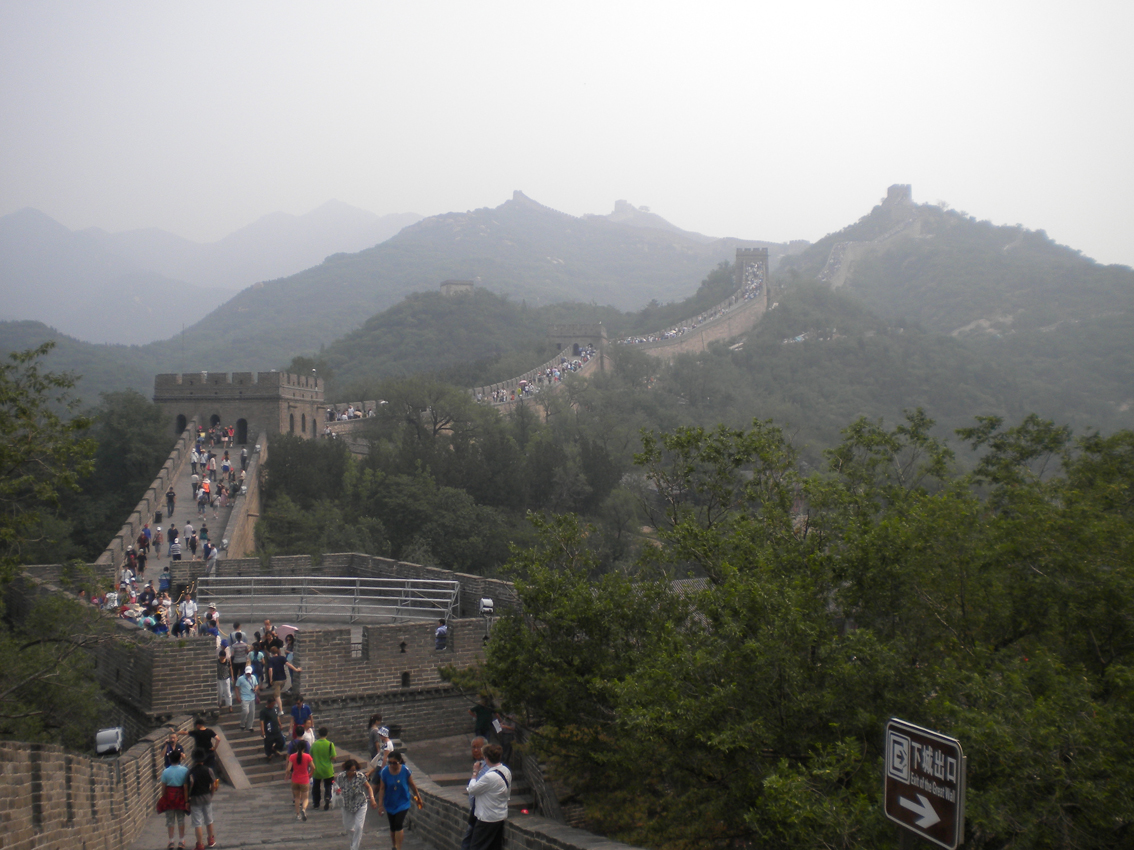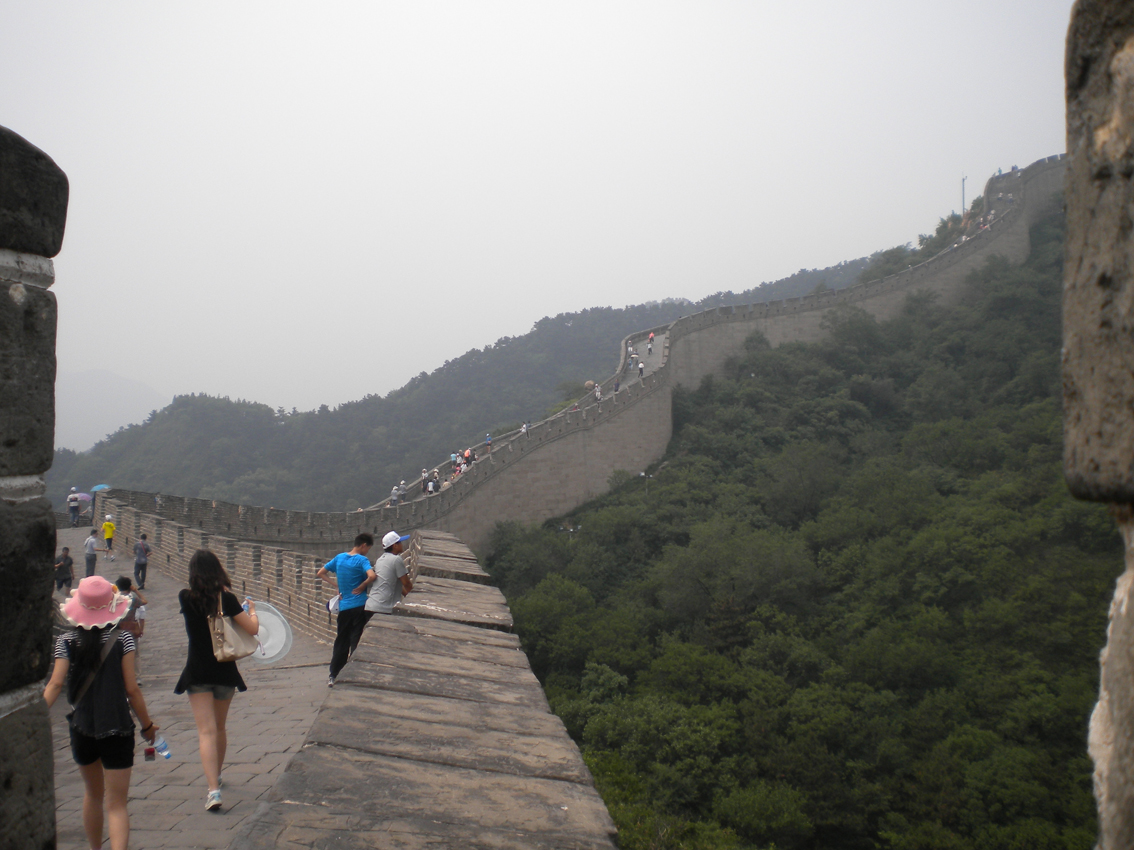 One of the steepest parts that we climbed.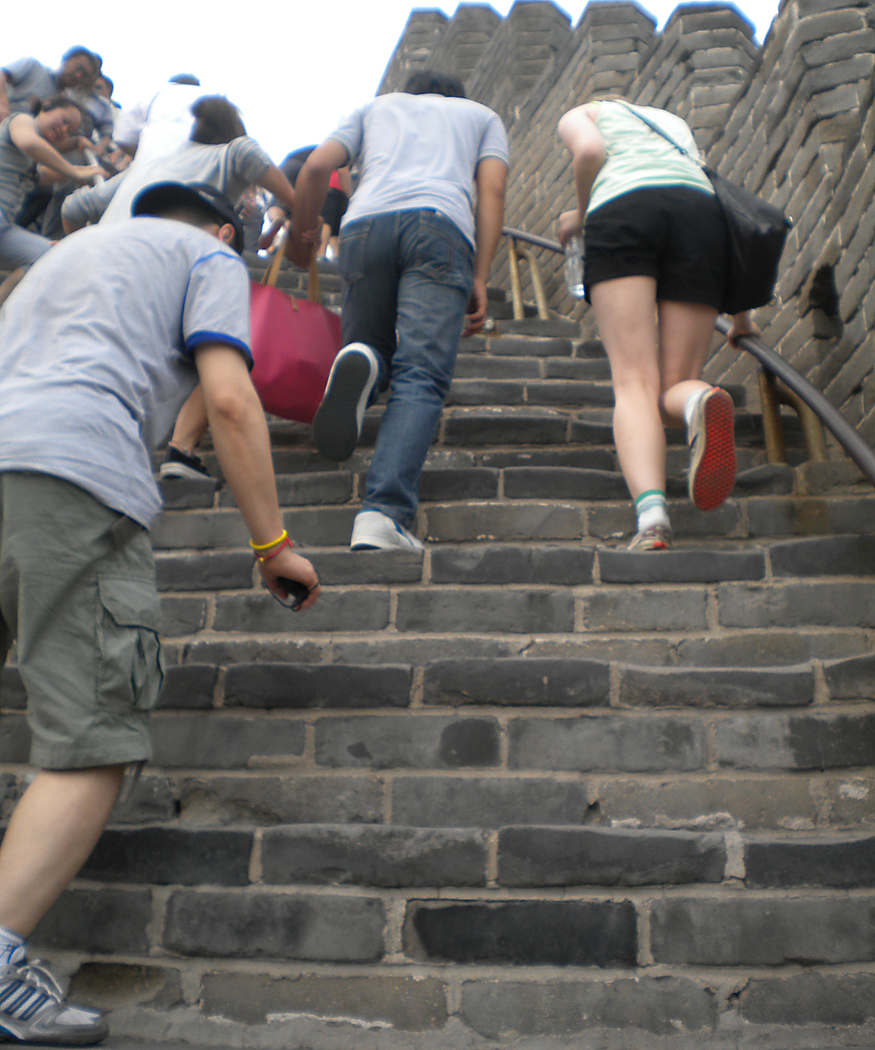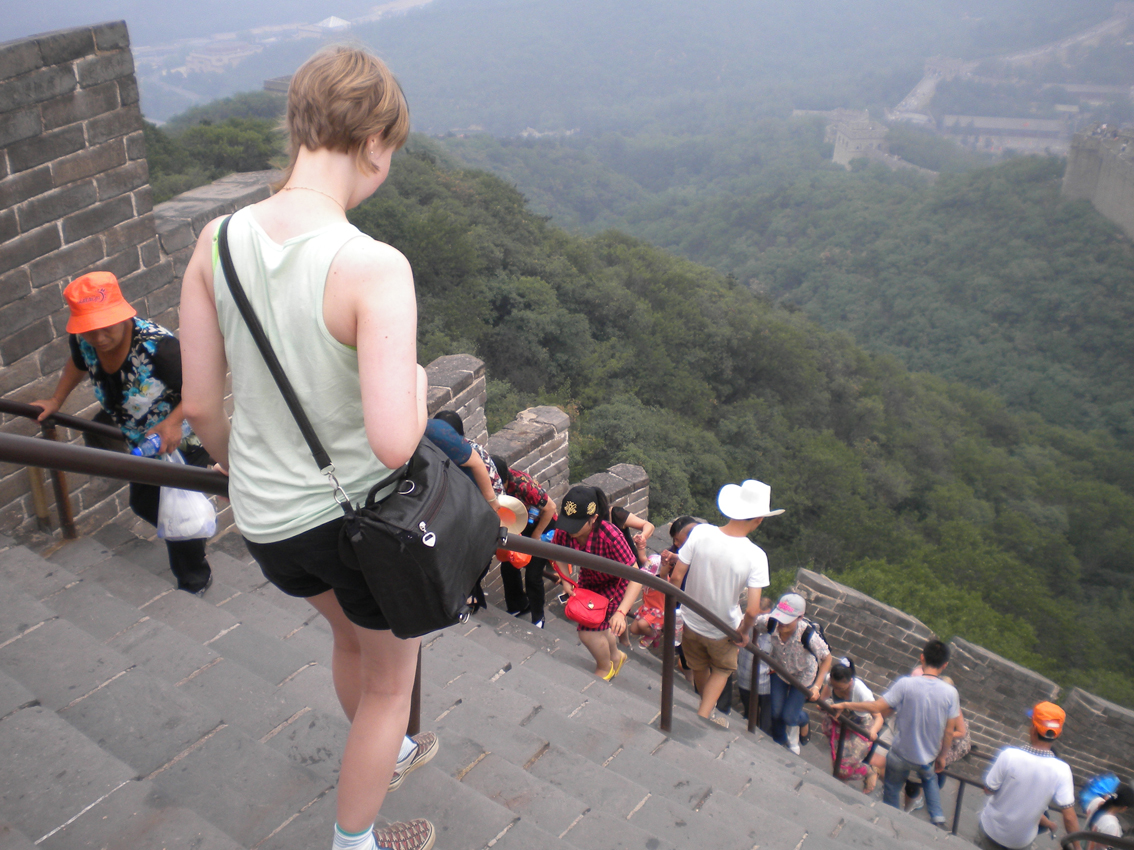 Half the group we travelled with were teenagers.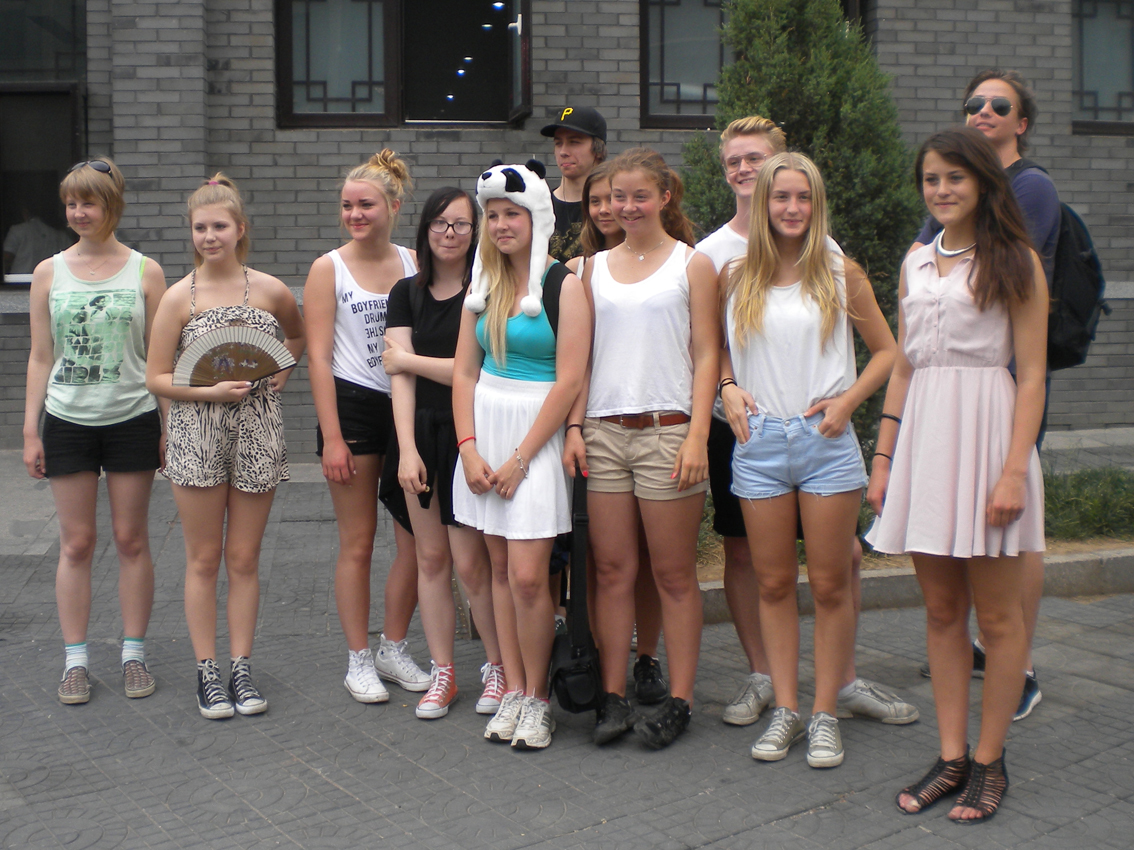 The other half were their parents.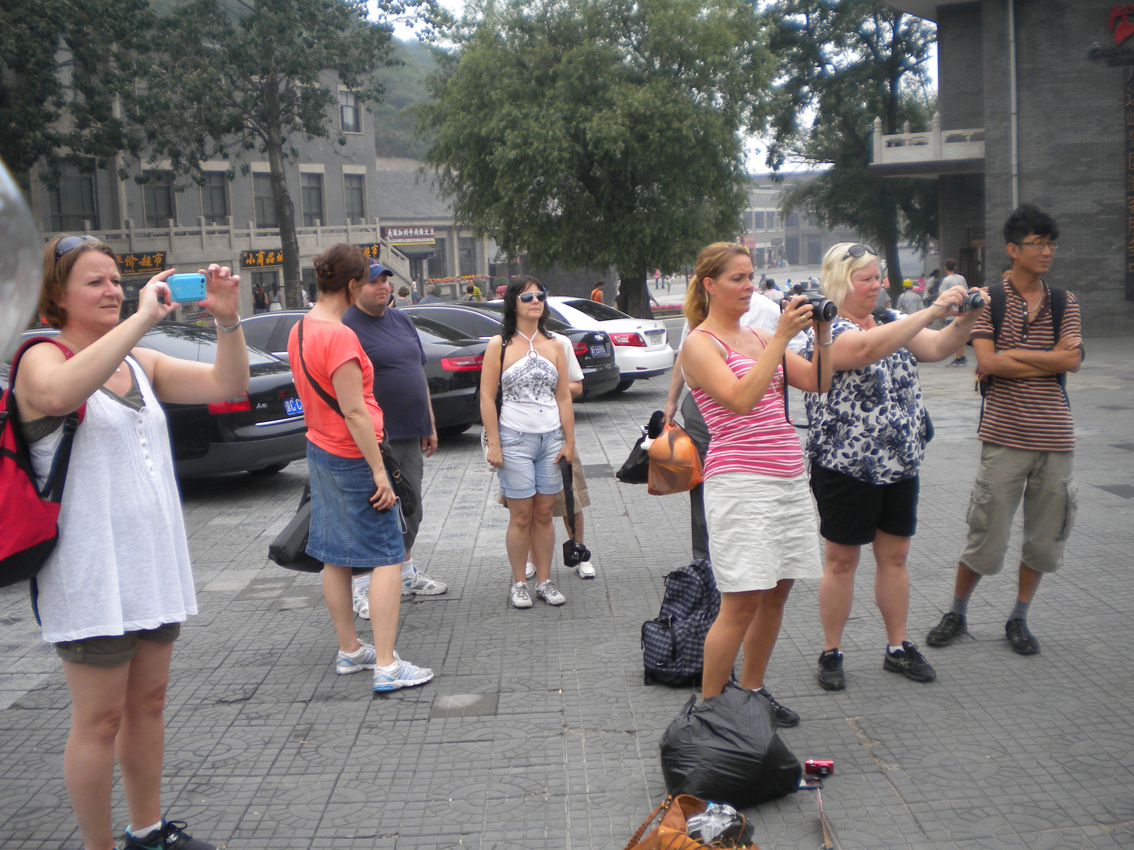 Visiting a park in the morning where people danced and played.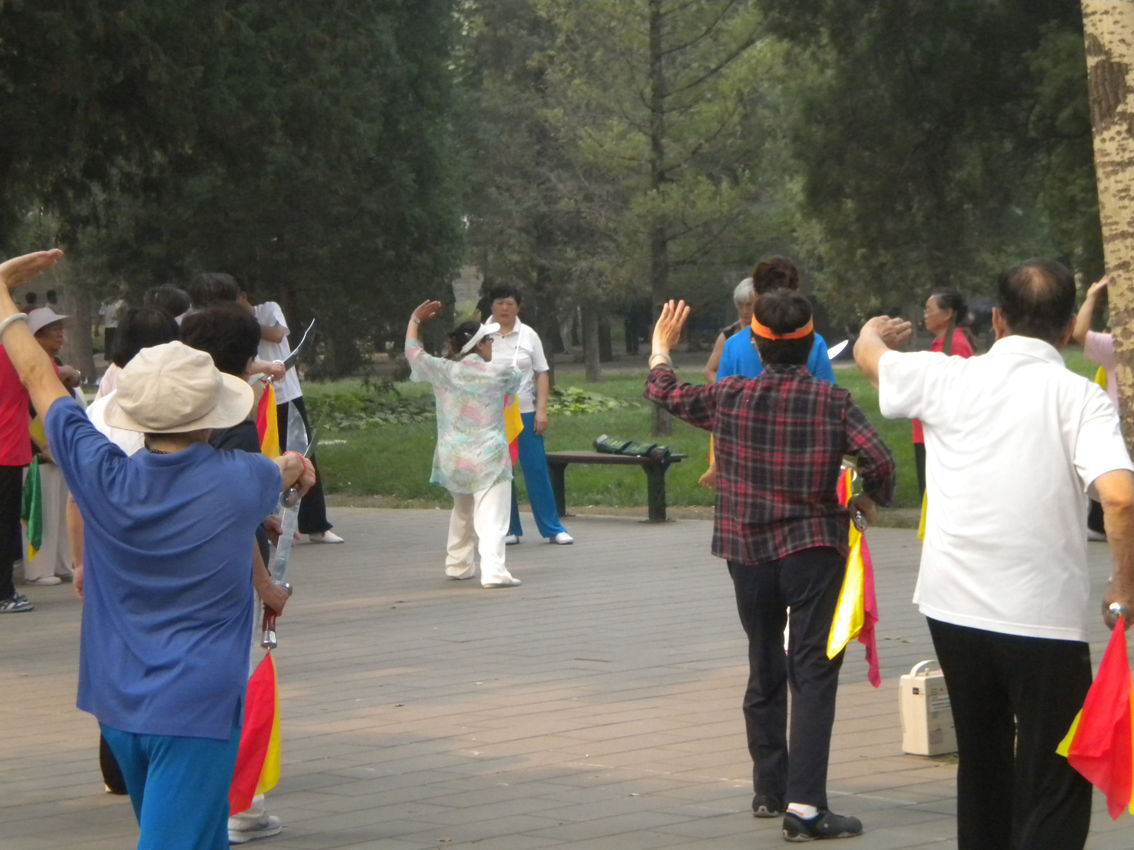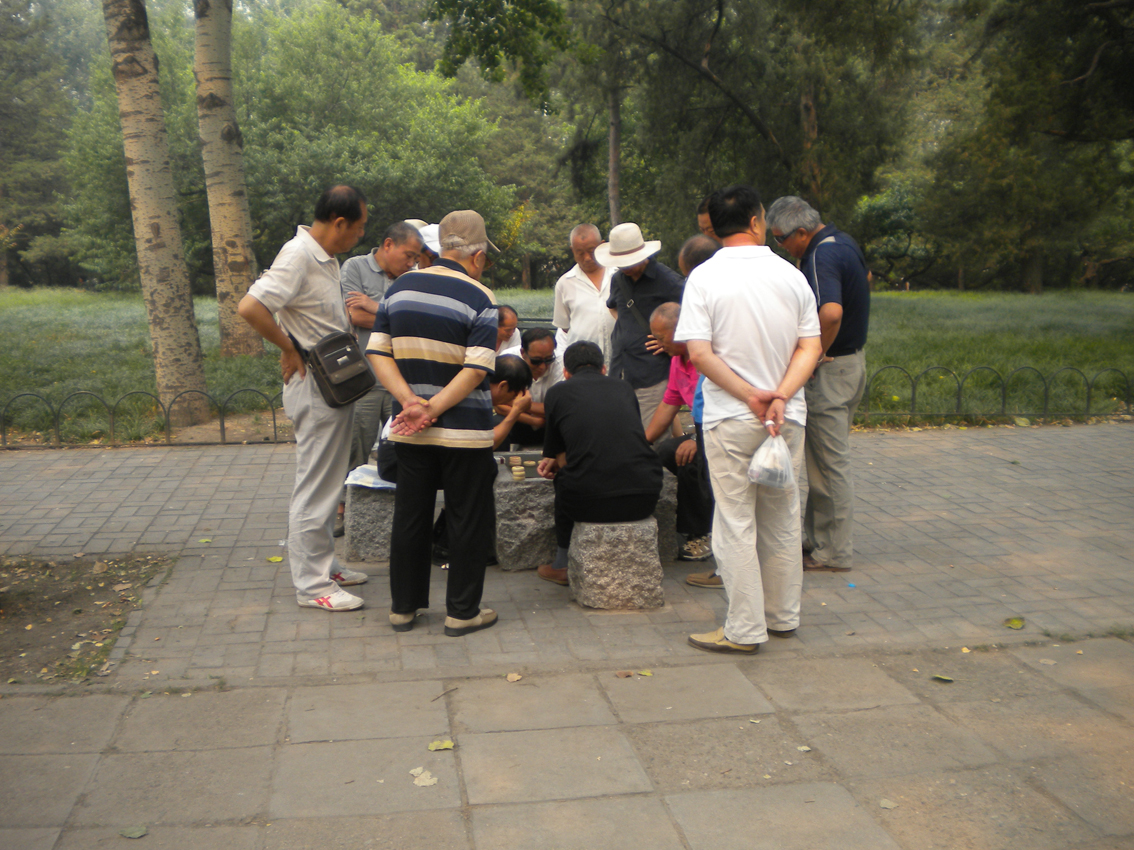 A man writing words of luck and wisdom.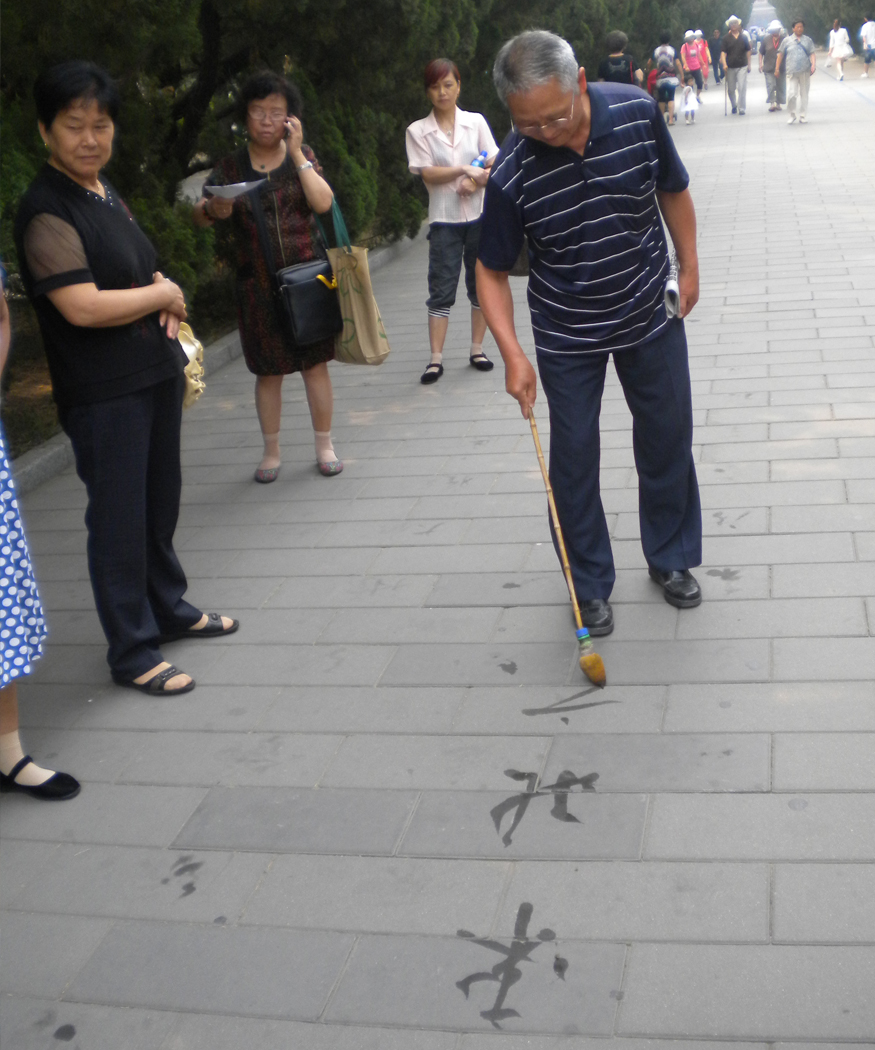 An orchestra practicing in the park.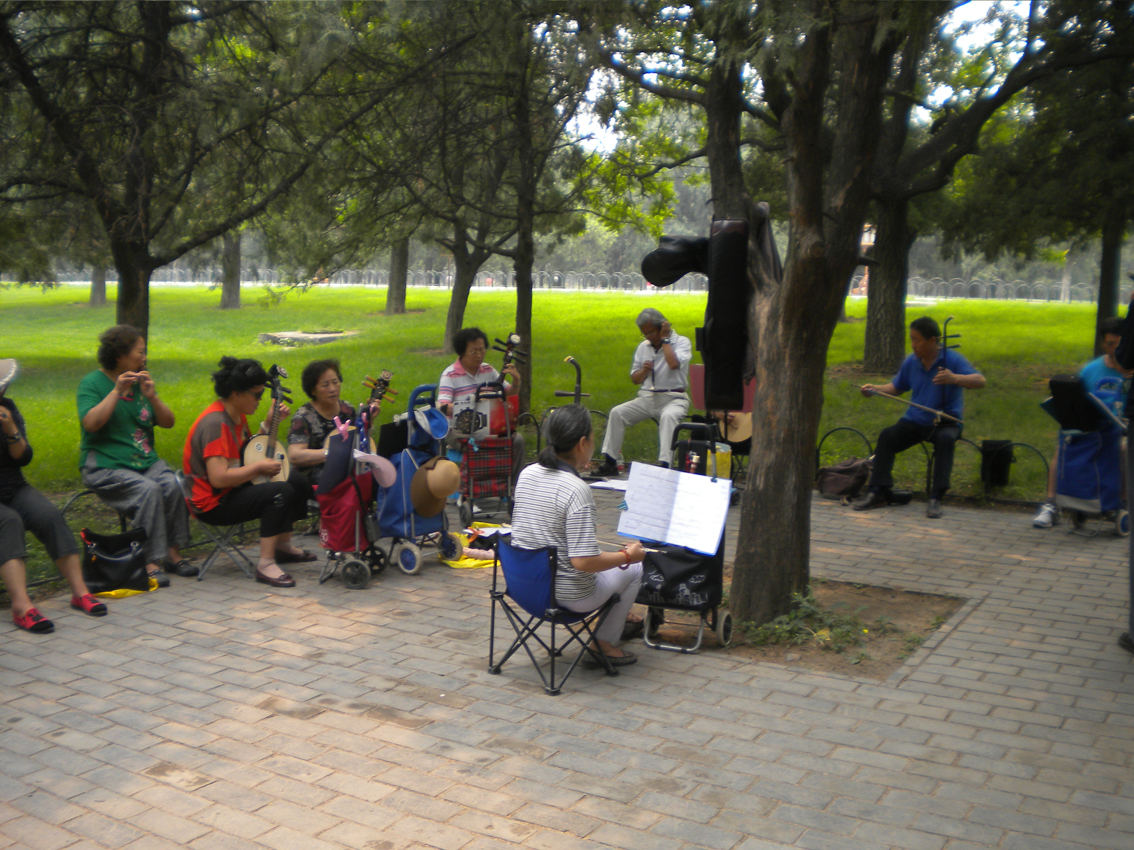 Not any ordinary sheets of music.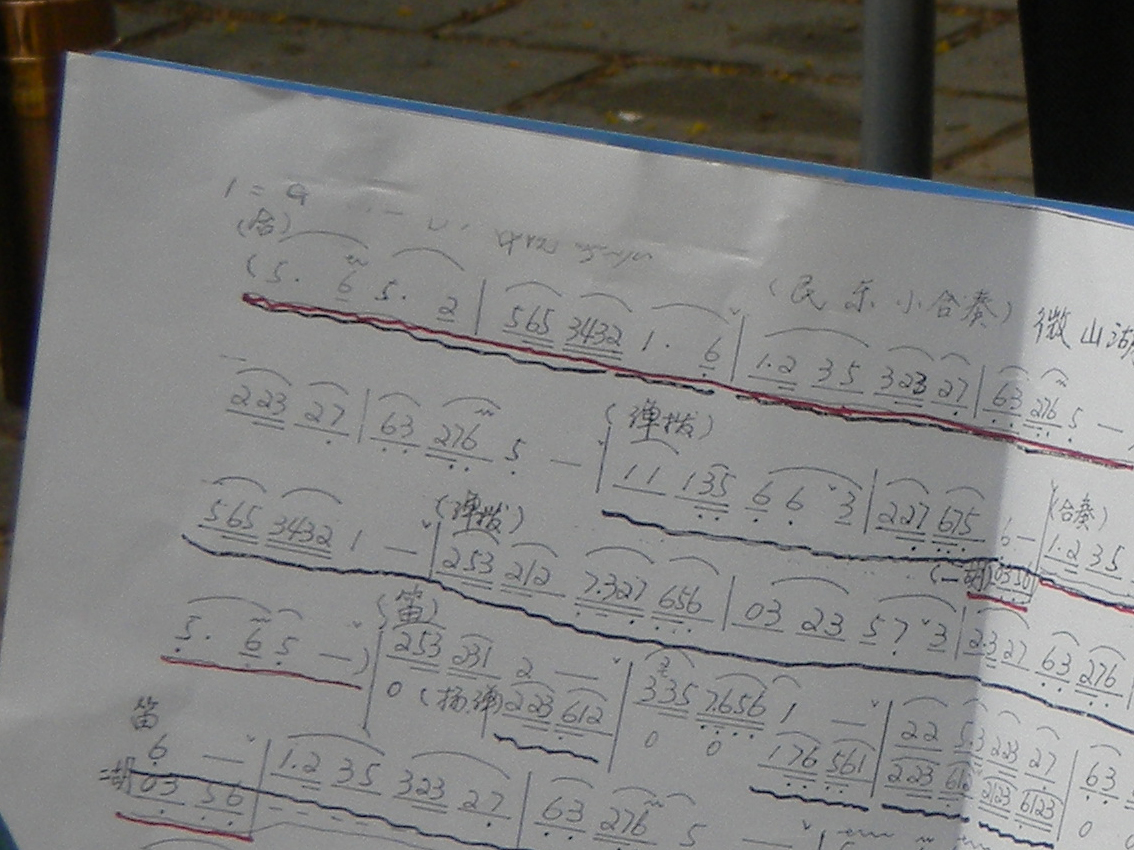 Tea house trying different teas.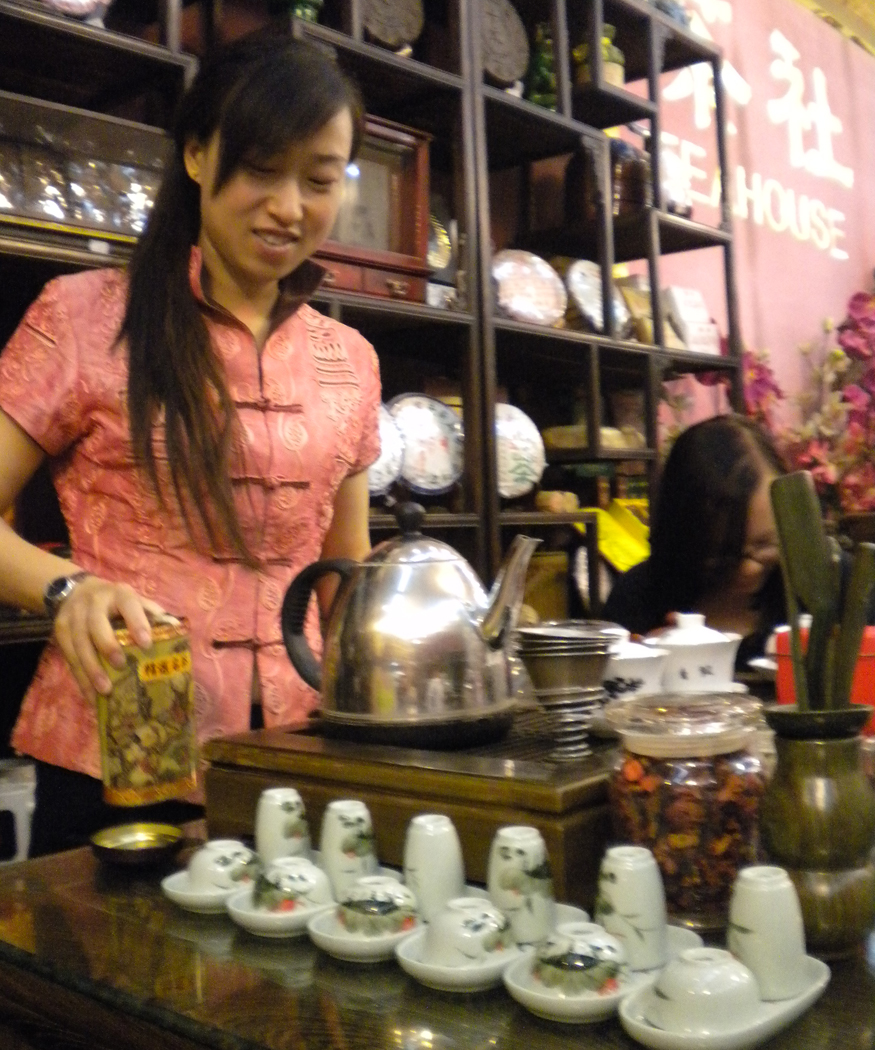 Going by biking taxi in the Hutongs, the old part of Beijing.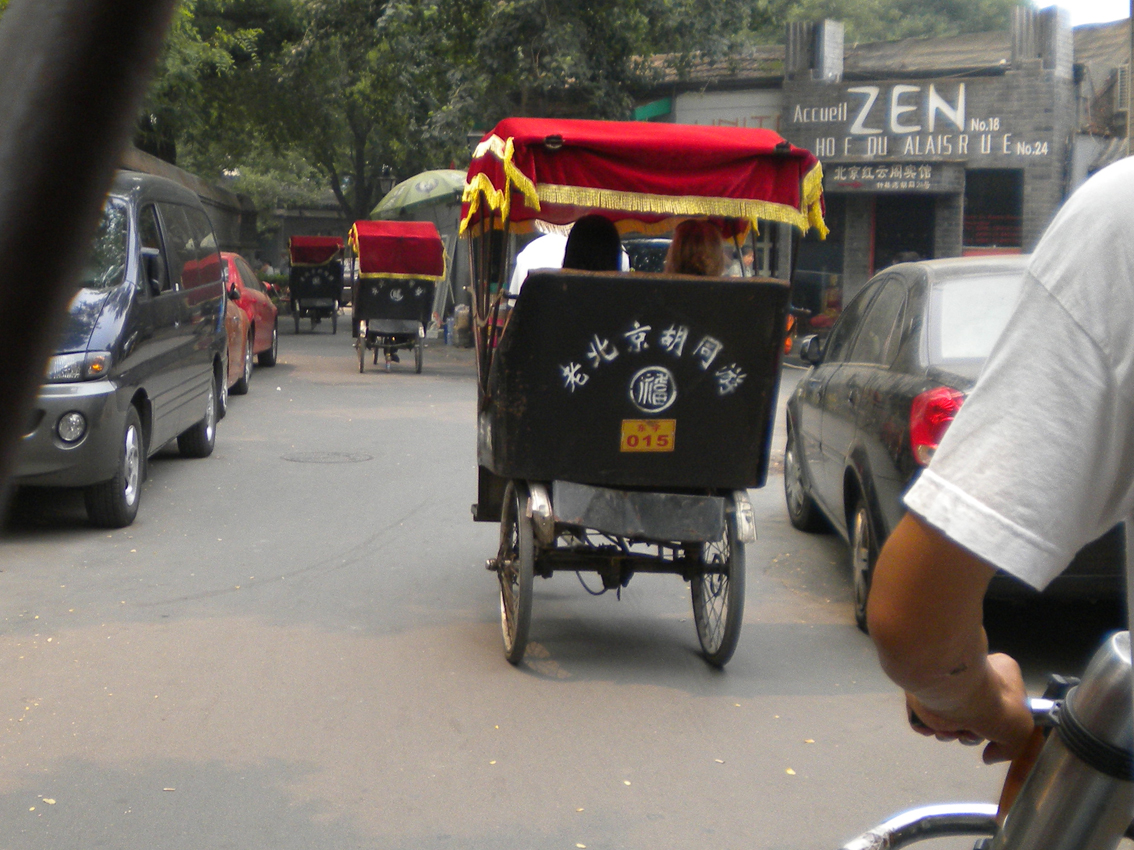 Decorations.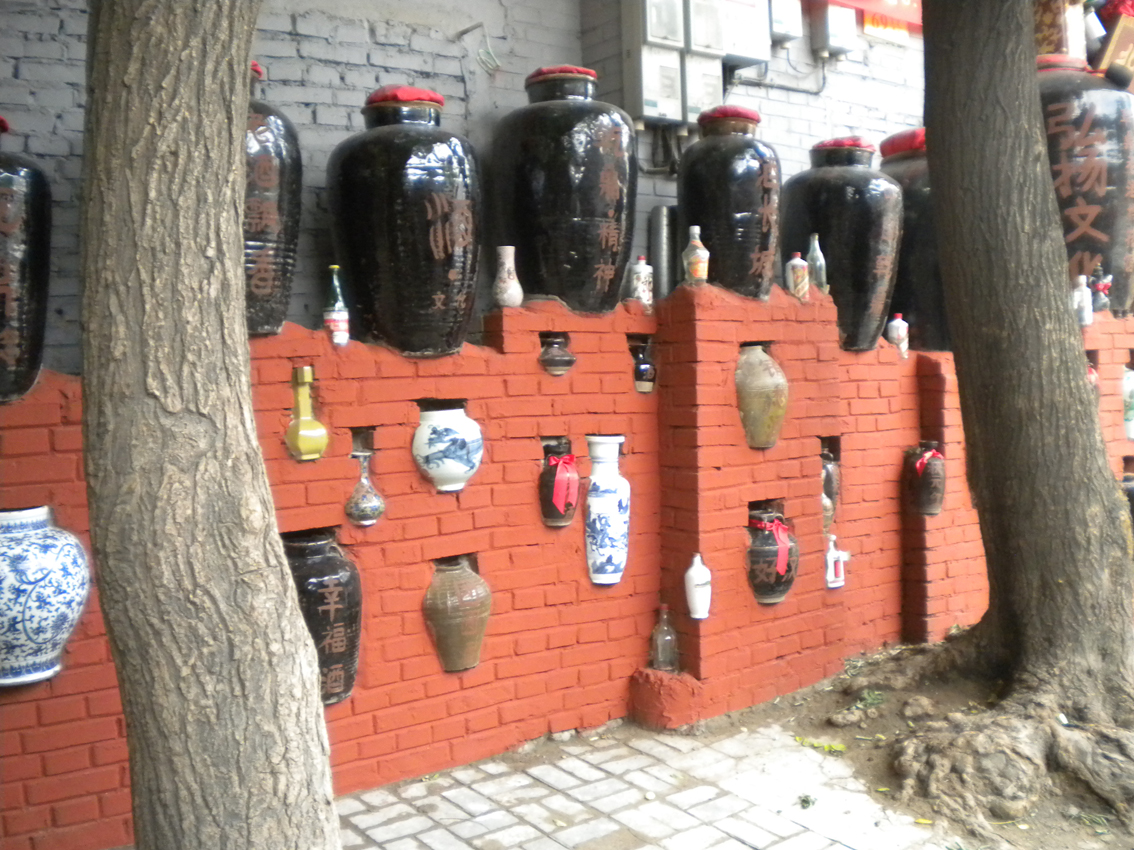 We had lunch in one of the houses.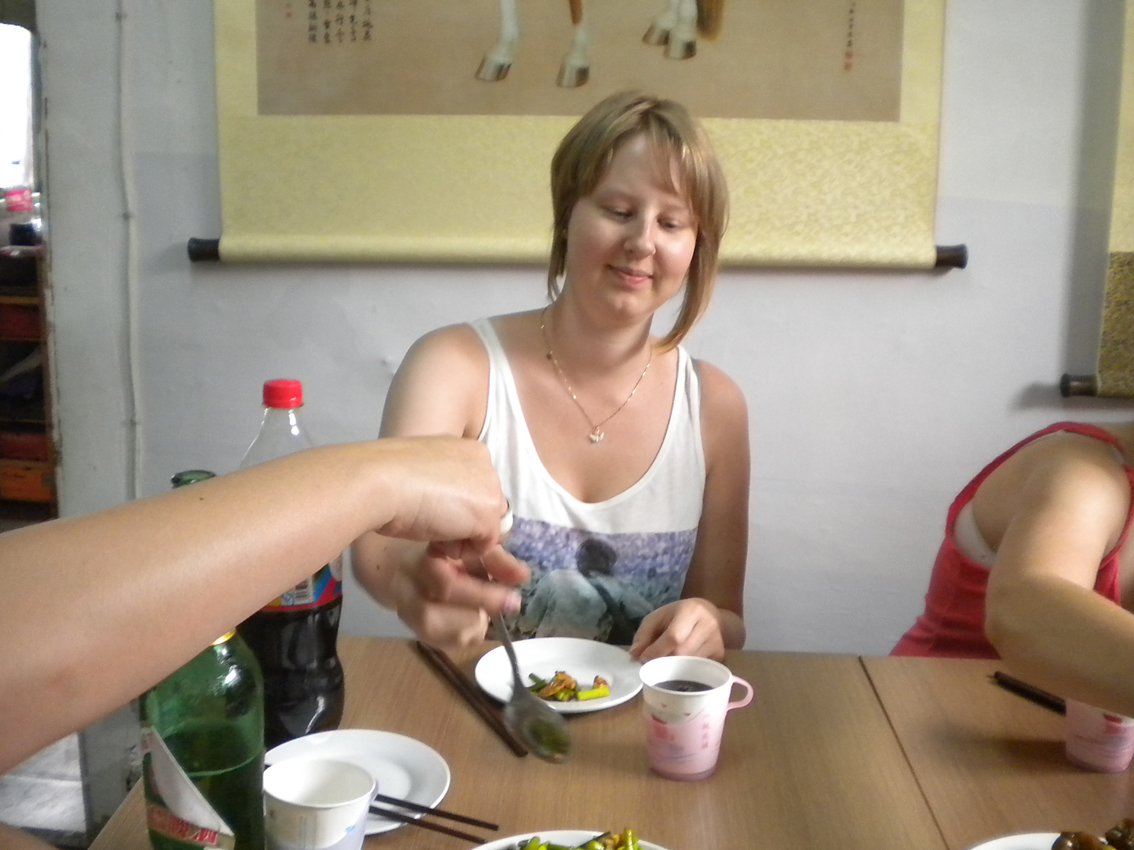 The kitchen in the house.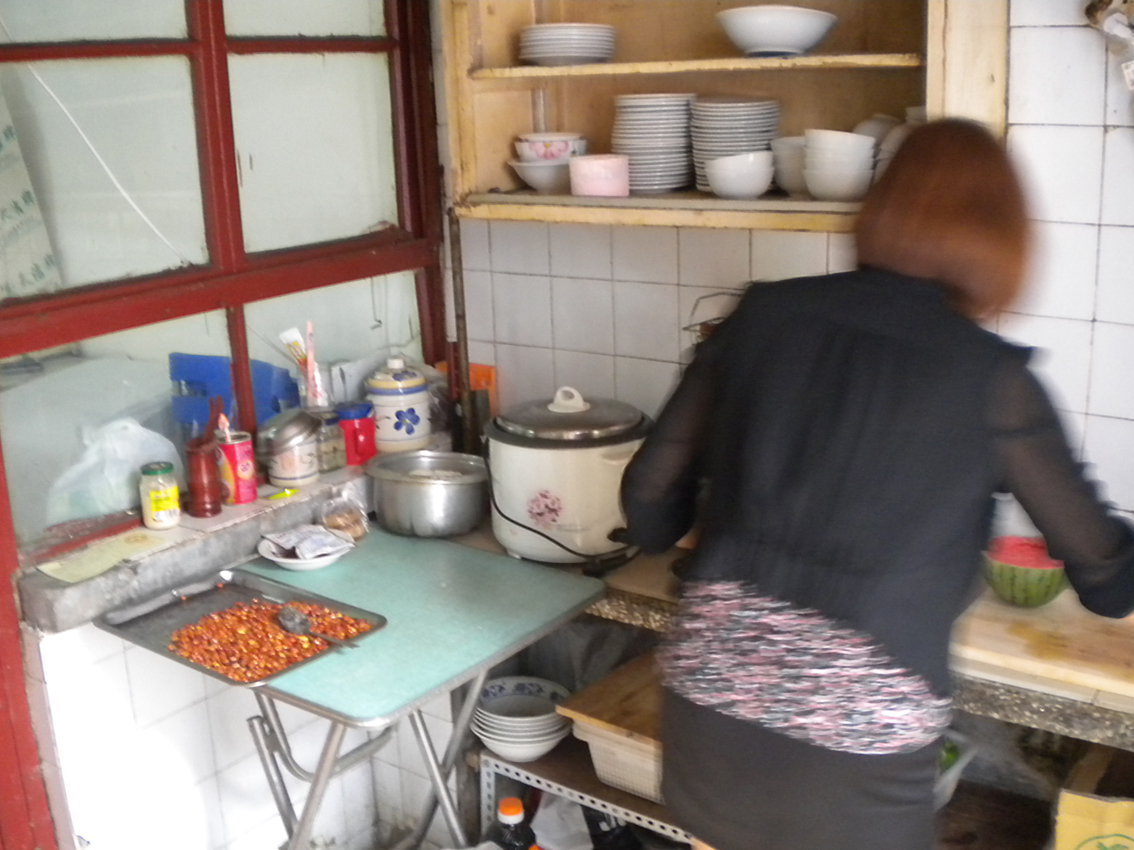 Washing up area.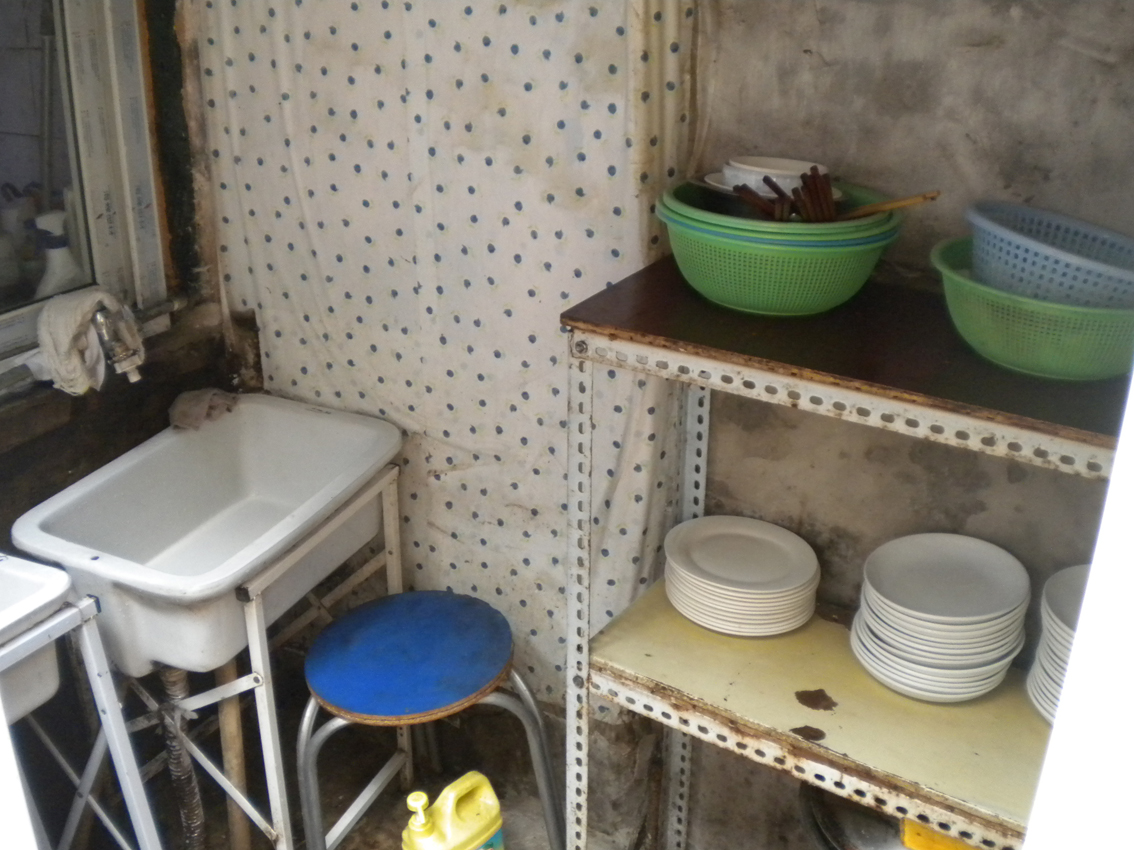 Side road in the Hutongs.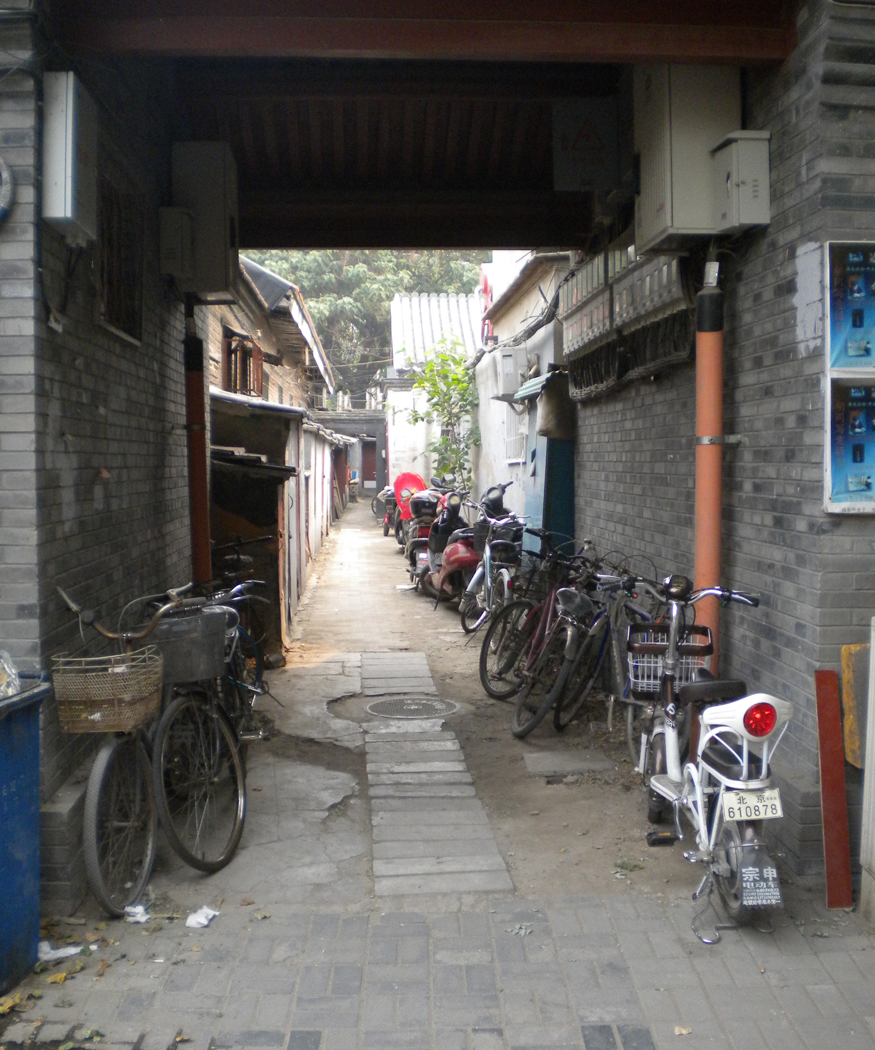 Beautiful trash bins by the Lama temple.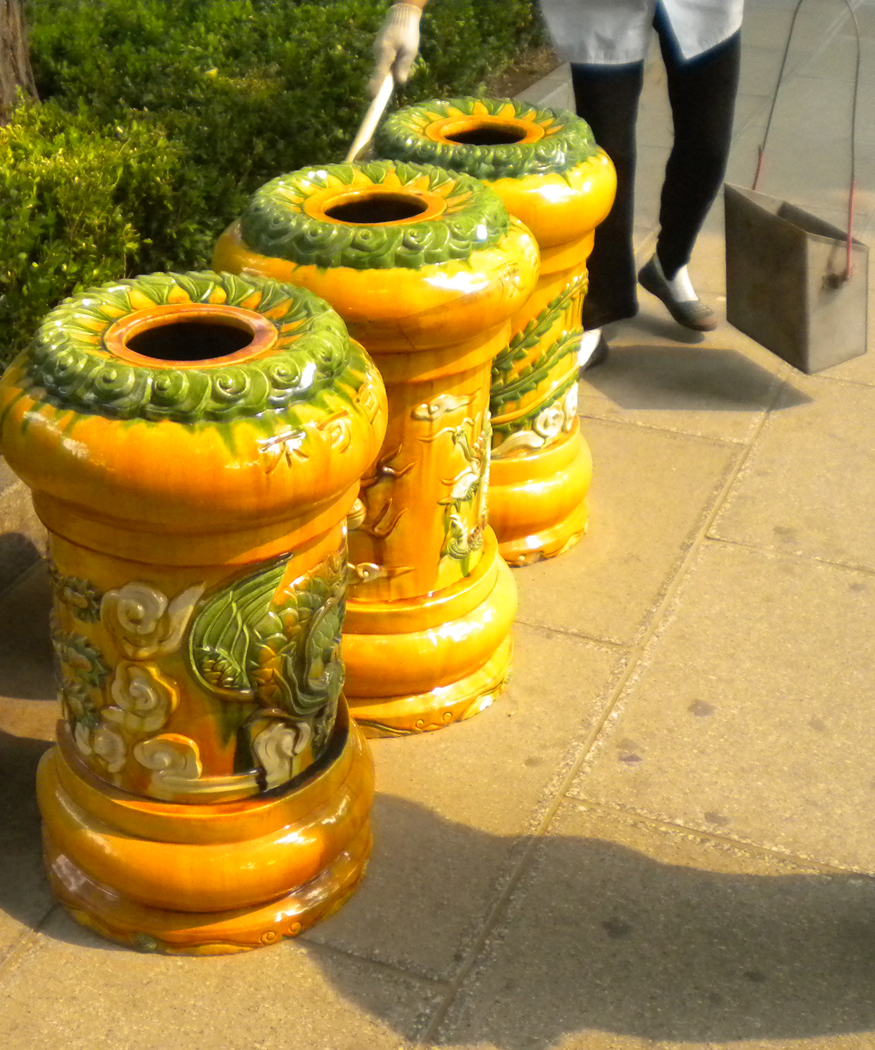 Hottest day of the trip and it was nice to walk in the shade of the Gingko trees.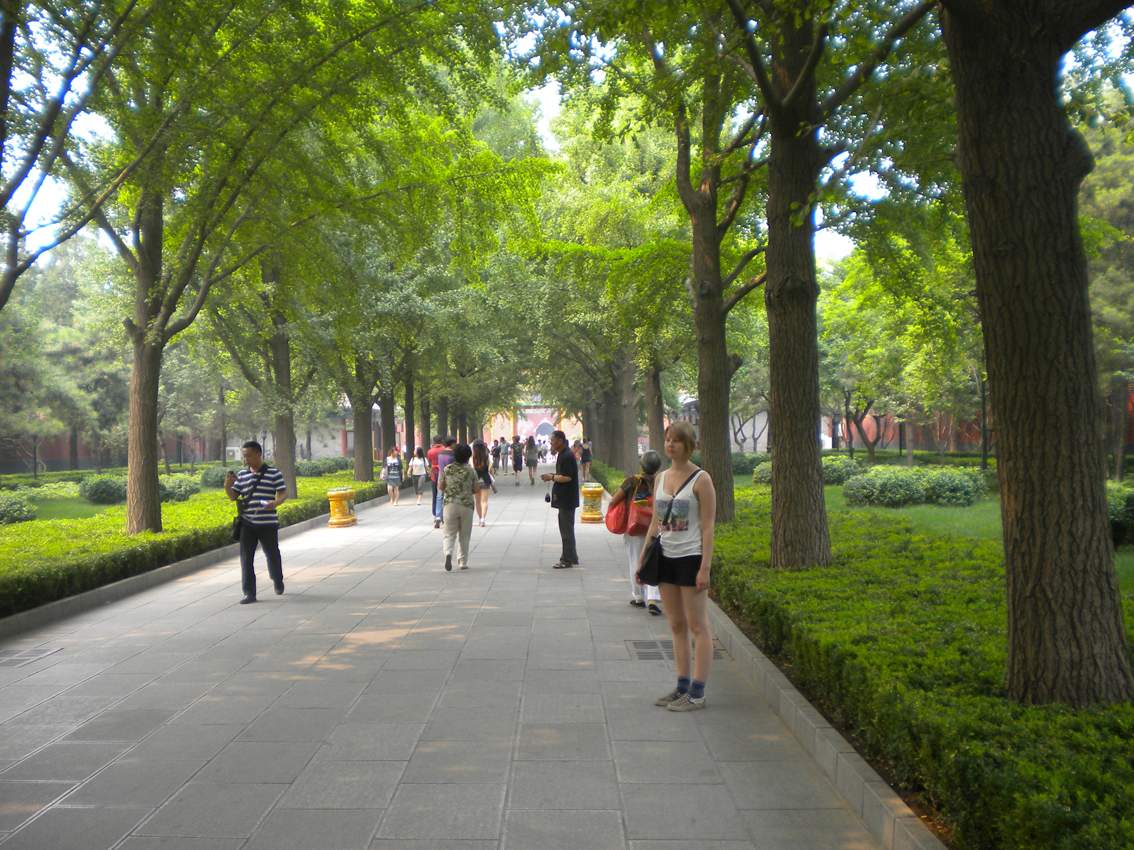 We went to see the pandas and I was happily surprised to see that they had lots of space both inside and out. Though one of them seemed to prefer to be bored inside.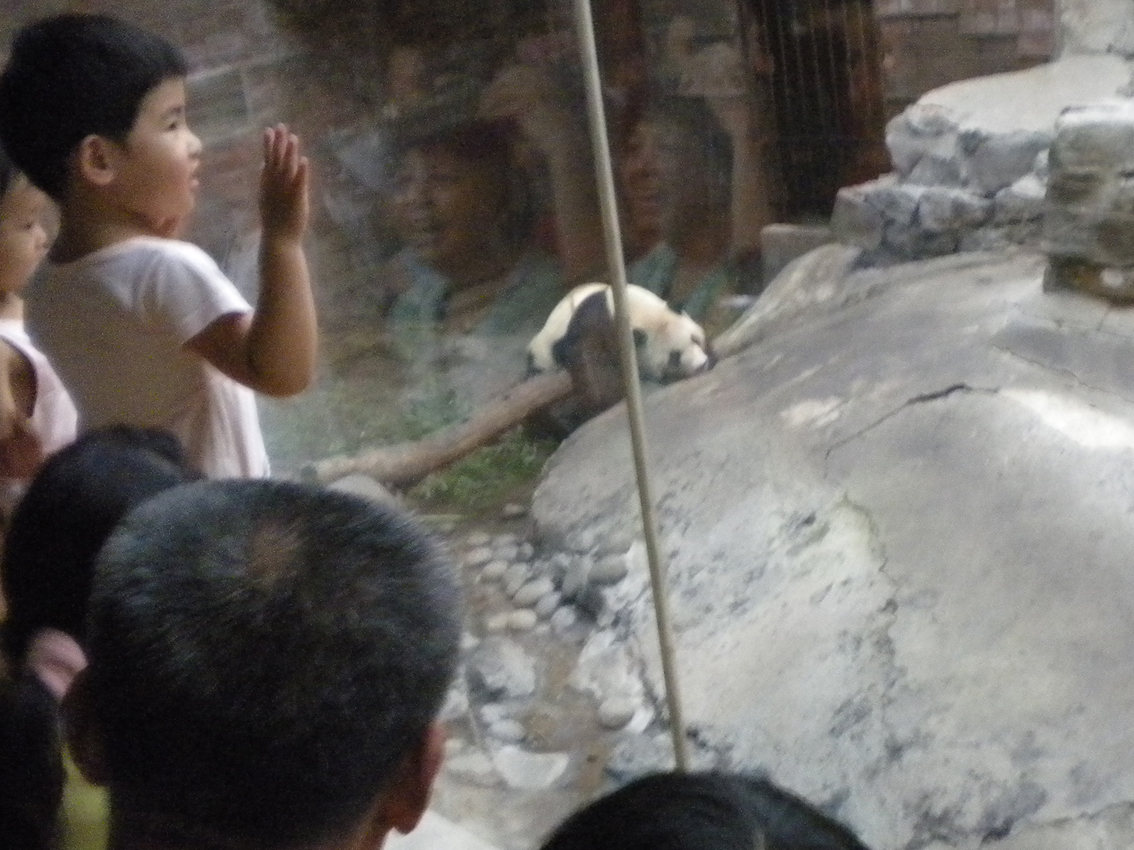 One of the others sat outside munching bamboo leaves.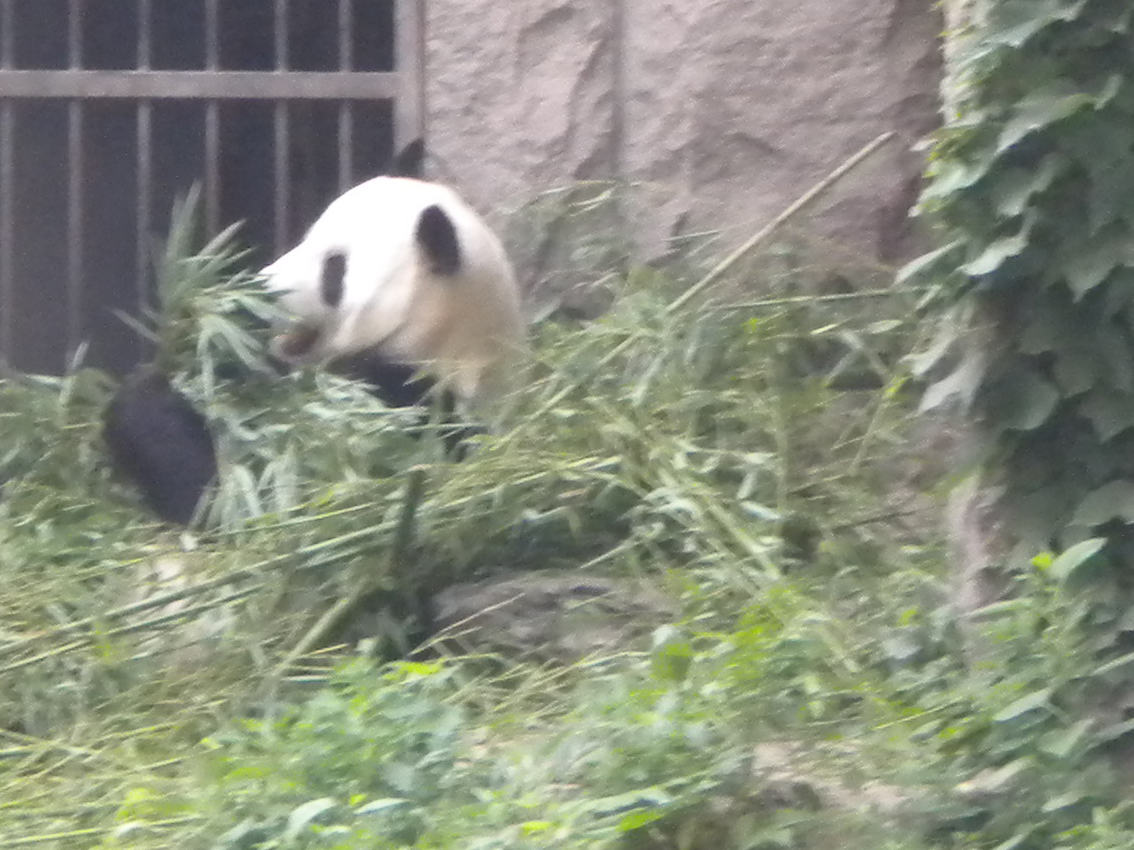 Leaving Beijing at 35 degrees Celsius and arriving back in Norrköping to 10 degrees Celsius. Hmmm...