Hoya lockii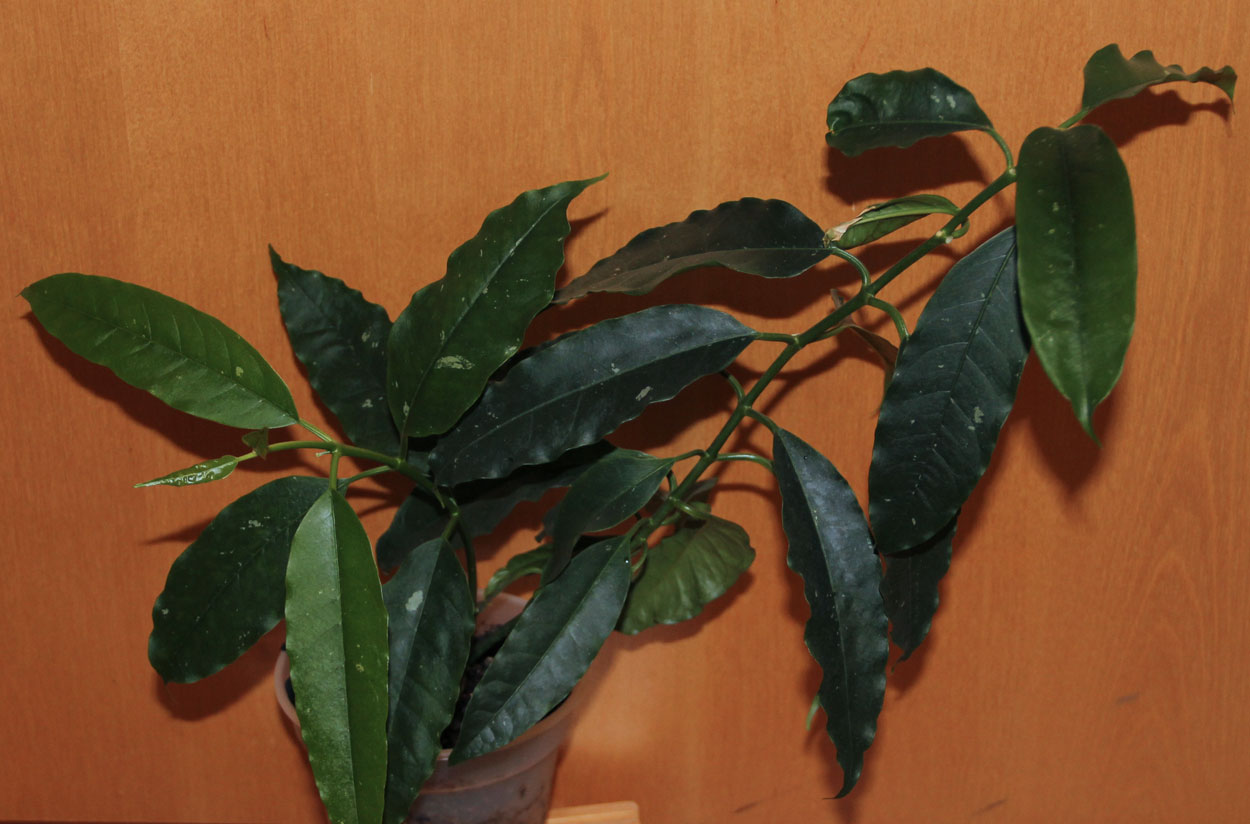 Hoya lockii has grown well under artificial light and flowered after only four months and it has nice foliage with some silver spots. Leaves have ruffled edges which give the whole plant a dainty appearance.
I grow it in a small self-watering pot and it drinks a lot of water once it started flowering so I fill up the water compartment once a week. It has grown well and even started to branch out from the oldest part of the stem. I plan to replant it in a bigger pot soon.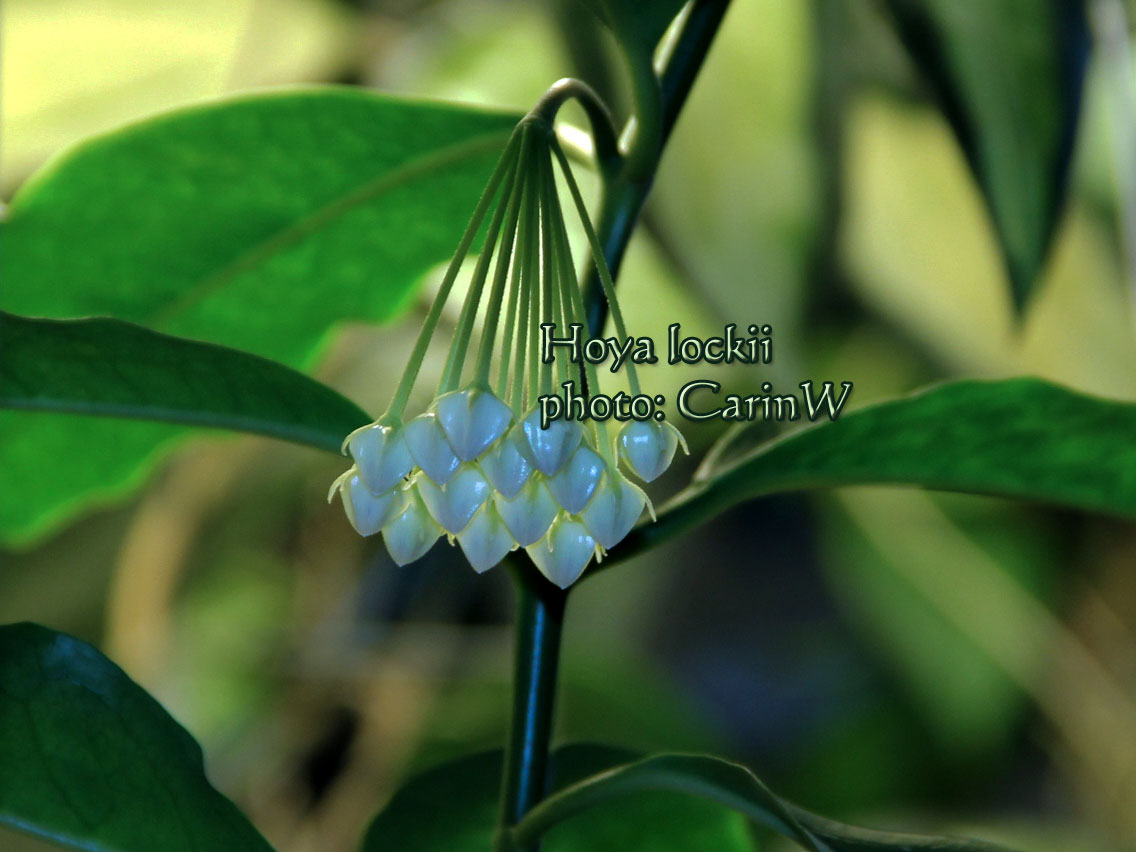 Flowers are a pristine white and somehow very similar to H. multiflora and praetorii or lasiantha. They last for about three weeks and that puts it in the number one place among all my hoyas. when the first flower opened I thought it smelled really nice of dark chocolate but the day after it was a more pungent smell which I didn't find quite as pleasing. Though it doesn't matter since the scent is very weak. I'm not sure if the peduncles are perennial or if they fall off after a few flowerings like with the multiflora. I cut the oldest stem just after it had flowered for the first time and then off course the pecuncles fell.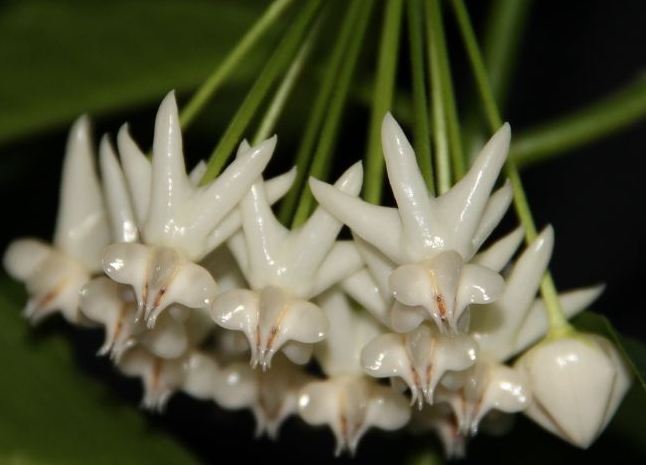 I rooted the cuttings in water - my normal way of rooting - and one of them started putting out roots after only 5 days! Though the last cutting to root took something like four weeks to root so the average is quite normal. Now I have repotted the original plant and also put in two of the new cuttings to make it into a nice bushy plant. I'm keeping my fingers crossed that this hoya species will be an equally prolific bloomer like Hoya multiflora.